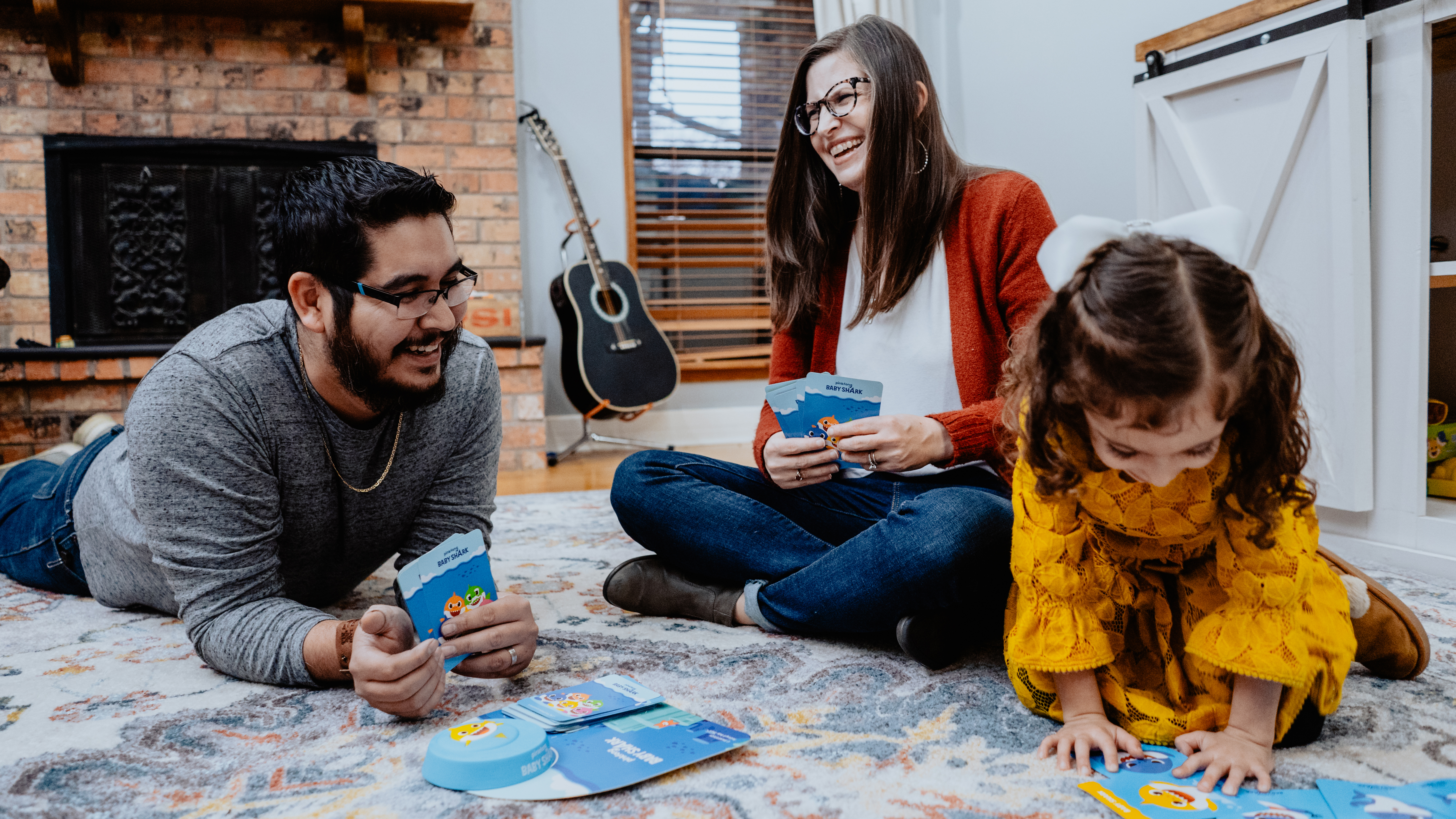 Generational Values
Life is shaped by what we value, and our values are shaped by those who invest in us. This simple truth characterizes Greg and Ashlee Garcia's relationship. Their common pursuit was the spark that kindled their relationship, and now drives how they look at the future.
Greg began attending Cross City when he was five years old. He was involved in Connection, Awana, and Bible Drill, and each rewarded learning the truth from the Bible and memorizing scripture. "I remember wearing the vest and getting the Awana patches," Greg says. Some of his earliest memories and relationships were related to the tremendous value found in God's Word.
As a teenager, Greg continued building on his early foundations. He forged strong discipleship relationships, and his natural leadership ability helped him excel with people. When he graduated from high school, he immediately returned as a leader to help influence other students. Because so many had invested in his spiritual growth, he was excited to do the same for others.
Meanwhile, Ashlee was living in rural New Mexico. She faithfully attended a small church with her parents and was taught to trust in God's Word from a young age. After attending Oklahoma Baptist University, Ashley started classes at Southwestern Seminary in 2006. She wanted to pursue ministry but was unsure where that would lead.
Though uncertain of her next step, Ashlee was confident that she must attend a church that valued the Bible. However, she did not immediately find one that shared her goals. Then, at a school chapel service, she heard John Meador speak and instantly knew she had found her pastor. Her new church home would be Cross City.
Within a few months, Ashlee volunteered to serve in Student Ministry and soon joined the staff team as an intern. She wasted no time in challenging students to care genuinely about the truth of the Bible. Greg took notice, as few showed her resolve to disciple others. Ashlee also saw Greg's passion for the Bible, and how patient he was in helping students grow. "The amount of grace he showed I didn't have that," she recalls.
Greg and Ashlee faced many challenges in their relationship, but their shared passion for people and God's Word overcame all obstacles and led to their marriage in 2011. Greg joined the Cross City staff as the part-time college minister, and both deeply invested in students. Then, in 2016 their lives changed dramatically with the birth of Audrey. They both loved their ministry to college students, but Greg needed full-time work.
After stepping down from the ministry role, Greg and Ashlee had the option of finding a new church. There are many churches in the area, and friends at other churches wanted the Garcias to join them. They considered the possibilities, but ultimately it was a simple decision. Ashlee says, "...we again chose Cross City as our church home. This is what Audrey calls 'my church.' She calls Pastor 'my pastor.' Cross City has become her church home as much as ours, and we are partnering with our church in raising the next generation."
Their desire for Audrey's generation to love God's Word motivates them to take active roles in leadership. Ashlee agreed to serve on the Euless Campus Team, which is vital in steering the design of the Generations Project. She said, "I felt unqualified [to serve], but my experience as an event planner helps me see things from a different perspective." Her unique viewpoint gives her an invaluable voice on the team.
After helping develop the project, Ashlee comments, "I have no doubt that we must move forward." Both she and Greg are excited about the future for their daughter and the church as a whole. Greg, who grew up using the existing facilities at Cross City, says, "I'm excited that she's getting to grow up in a place designed for her. Not the one that was designed for me."
Years ago, Greg's family chose to raise him in a church that valued God's Word. They even contributed to the fundraiser that built our current Preschool Building and Worship Center. In recent years, both he and Ashlee have invested in the current generations. Now, they will join the rest of the church in reaching future generations so that kids like Audrey can grow to love the Word. Prayerfully, she and other children will someday tell a story much like Greg and Ashlee's about a church that values God's Word and reaches people with the hope that it offers.