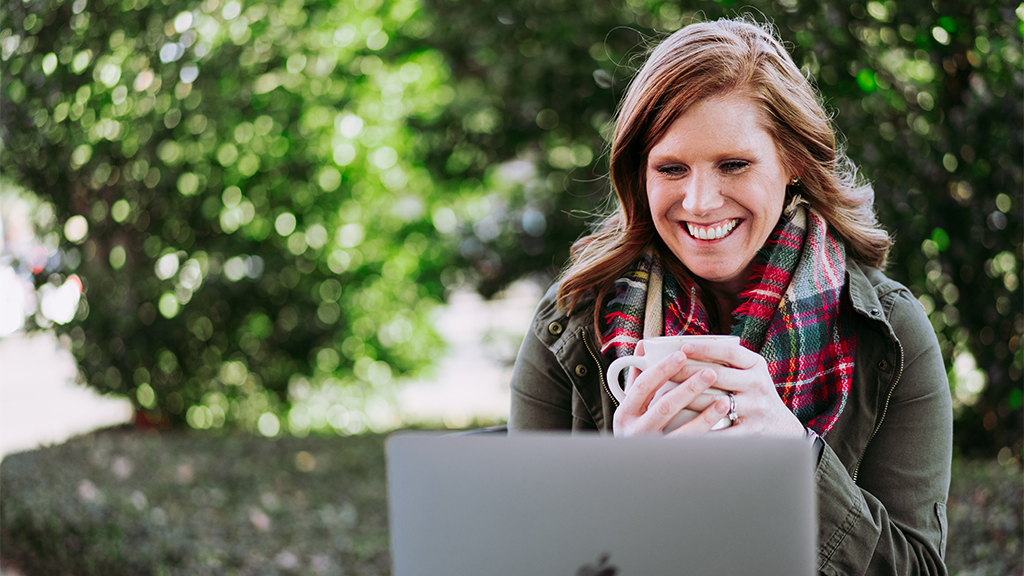 Hurt, Healing, and Hope
In 2009, a young single mother named Ashley Martin quietly entered a room at Cross City Church (then First Euless). She was hurting, a bit lonely, and looking for a fresh start. Having trusted Christ in the 8th grade, one of the first things she wanted to do when she moved back to Texas was to find a church. She decided to give Cross City a try.
It wasn't long before she began to make connections. People like Greg and Pam Hill, Andrea Davis, and others helped Ashley start to find hope and a path to healing. Among those new friends was an Irving police officer, Andy Padrutt. "There's not much to the story," she said laughing, "we became fast friends." Indeed, they felt a connection, began dating and were married at Cross City in 2013.
"Meeting Andy and developing a relationship that was rooted and based on first having a relationship with Christ is one of the most significant events that has shaped my life," Ashley says. She began to build a new foundation of trust, but that faith would be quickly challenged.
Soon after they were married, Andy and Ashley began to struggle with infertility. It was emotionally and spiritually draining, and the couple began to grapple with the tension it caused. "I was used to being in control. In my job, I called the shots, but in this, there was nothing I could do. I had to learn to be still," Ashley said. "I had to learn to truly listen."
Then, after two years, the Lord blessed them with twin baby boys, Colton and Hunter, to join their daughter Riley. Through the process, Ashley had learned to trust the Lord in a new way! She believed that God was preparing her to trust Him for something new. She wasn't sure what it was, but knew she was more ready than ever.
Three years later when the Padrutt family heard about the new satellite campus, they were eager to volunteer. Andy signed on to be head of security, and Ashley planned to help with the children's ministry. But, just a few weeks ago, she heard about an open staff position working with kids and felt compelled that she should apply. It was the perfect chance to do two things that she loved: caring for kids and ministering to moms. Now, she's a part of the team and launching into a brand new ministry.
10 years ago, she was hurting and broken. Now, she's in a position to help others who need the same hope she found. Ashley is yet another example of how real people can find real hope and experience real life!