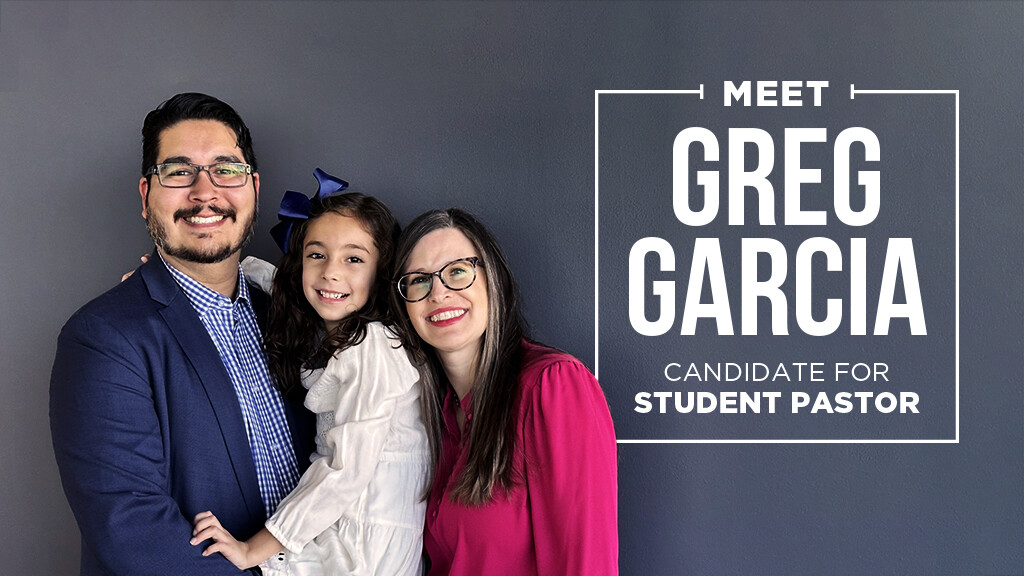 Meet Greg Garcia
If you've been part of Cross City for a while, you probably recognize the name Greg Garcia—and if you don't, you'll love meeting him! Greg has been at Cross City for 30 years, met the Lord here, met his wife Ashlee here, and has even served on our staff part-time. Now, he's agreed to return to our team as our Student Pastor.
The culture and vision of Cross City Church are deeply ingrained in Greg, having grown up and served in almost every area of the church. He is a graduate of Trinity High School and has developed long-standing relationships within our community through working with HEB ISD. Most recently, Greg served as the Community Director at Lionheart Children's Academy at the Cross City location.
Greg accepted the call to ministry in 2012 and served as the College Minister at Cross City for four years. During that time, Greg studied at Midwestern Baptist Theological Seminary, pursuing a Biblical Studies degree. Greg has a heart and passion to disciple and train the next generation, and anyone who knows him knows how much he loves people. God has gifted Greg with a unique ability to connect with others and build community.
Greg met his wife Ashlee in 2008 while they were both serving in our student ministry. They were married in 2011 and have a six-year-old daughter Audrey Dae, who accepted Jesus as her Savior during the Cross Service in 2022. In his free time, Greg enjoys cheering for the Chelsea Football Club and playing pickleball with his wife.
We are excited for him to start in his position starting March 5.