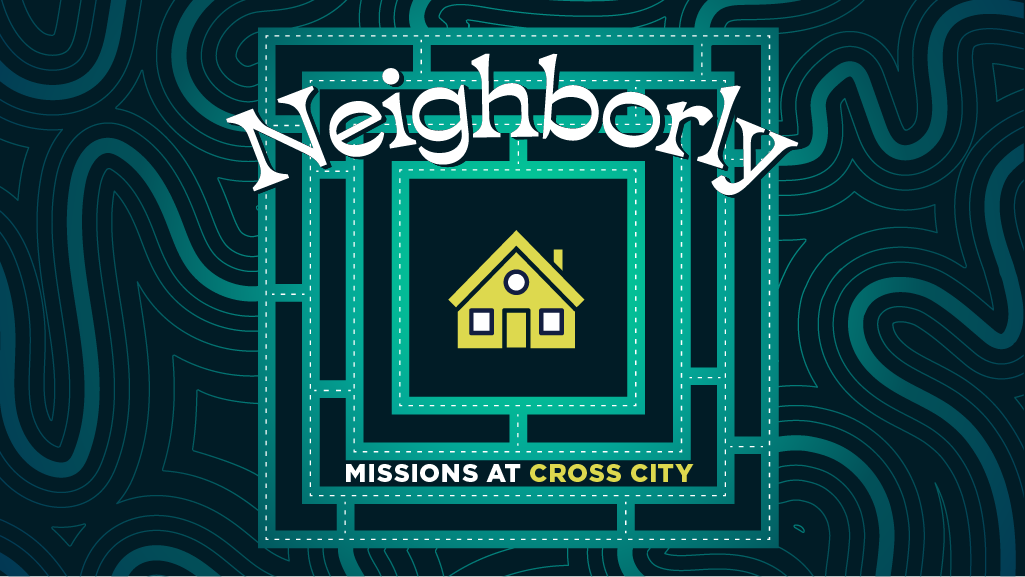 Missions at Cross City
Join us on Mission!
Cross City Missions is all about sharing Jesus with those around us every day. We start here at home in our daily lives, but we don't stop there! Our global neighbors need hope, and Cross City travels the world to share Christ! Read below about our partners, trips, and how you can be involved.
Trips
Be a part of helping change lives across the globe!
Tell us you're interested in a trip
With its 1 million citizens, Cartagena is a major city and contains one of the largest parts in South America. The main economic activities in Cartagena are industry, tourism, and commerce. The predominant religion is Catholicism with an increasing number of Satanic influences like Santeria.
Pastor Humberto will lead us as we work alongside local pastors and our own SB Missionaries among the Zenu Indians. Participants will be involved in evangelism through a youth rally, ESL classes, a marriage conference, door-to-door / street evangelism, and worship services.
Maple Grove is one of Minneapolis' more affluent area. Unlock Church has been reaching into this community. They started in an elementary school and have expanded to a movie theater. The Minneapolis area is in dire need of Jesus in their city.
Pastor Kent will lead us as we return to Unlock Church pastored by Scot Mendenhall. We'll do a variety of service projects including joining with Unlock Church to put on a kids camp for 300-400 kids, volunteering with Feed My Starving Kids, and various other projects.
At over 1 million people, the Zaramo are the largest unreached people group in Tanzania—and Chole is almost entirely comprised of Zaramo. On this trip, you will have the opportunity to share the good news of Jesus with people steeped in Islam, witchcraft and paganism. Don't feel equipped? Don't worry! Pre-trip training and materials will be provided so you will be well prepared. In the field, you will work in teams alongside our experienced national partners and translators, so you won't be going it alone! After two days of travelling, we will be lodging in a small hotel in Chole, and then for the next five days, we will venture out into the village for evangelism and discipleship. On Sunday, we'll join our Tanzanian brothers and sisters for a time of worship (in Swahili!), then on our final day, we'll head to an African market and the beach for a time of rest before heading home.

The cost of your trip will include: round trip airfare, all in-country transportation, entry visas, travelers insurance, your meals and hotel accommodations, pre-trip training and trip follow-up.
Athi River is located outside Nairobi, Kenya, and has a population of 81,302 with households living on an average of $50 a month. It is comprised of four slums: Bondeni-Jua Kali, Kanani, Slaughter, and Sophia, that house all of the lower-class occupants of Nairobi.
We will partner with the Bucket Ministry to share the Gospel, distribute lifesaving water filters, and follow up with filter recipients within the Kibera slum and Athi River slums adjacent to Nairobi.
Wales • TBD
"Evangelical Alliance (Wales) research suggests that there are about 60,000 evangelical Christians in Wales (2%), though around 7% of the population claim to attend some form of church regularly. A large proportion of the churches in Walesare made up of 25 members or less, usually elderly, and many towns and villages have no evangelical witness at all." - Missional Link-Wales
Cross City is partnering with Missional Link-Wales in a strategic, nationwide Wales/US initiative to help transform and bring lasting spiritual conversion to Wales. This short term trip is available as well as internships, consultant positions, and more.
Ministry Partners
Below are some of the ministries that we partner with around the world. We have both local and global partners. Find out more below!
Read about our global partners and opportunities
Read about our local partners and opportunities
Give
Your designated gift to Cross City Missions helps us take the gospel to our local and global neighbors. Your support helps us send Cross City people on trips, support local and global partners, care for needs in our community, and more! Give today using the link below.
CLICK HERE TO REGISTER FOR A MISSION TRIP