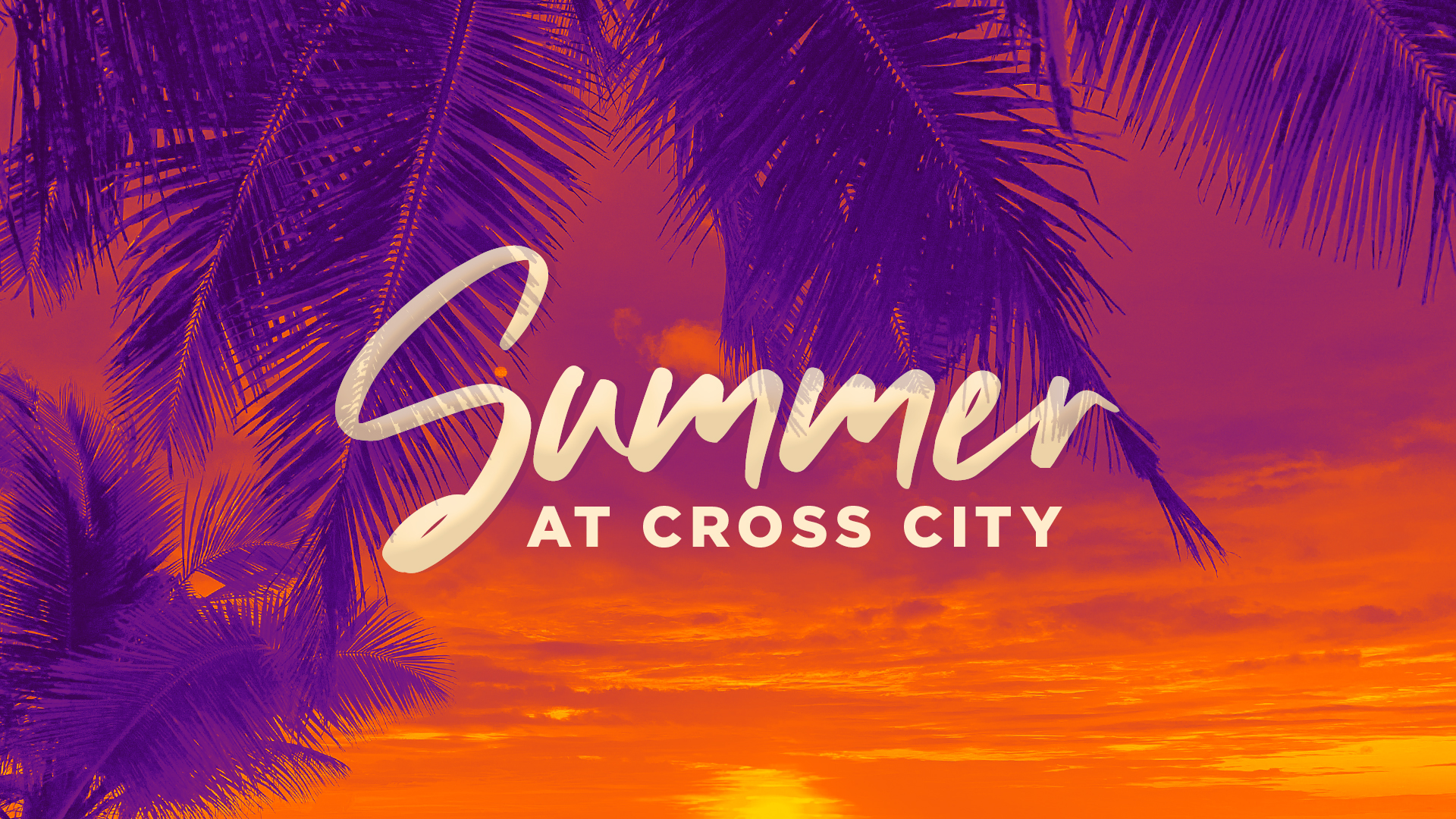 Summer at Cross City
We believe that summer events are crucial for impacting the next generation. Historically, Preteen Camp, Student Camp, and Kidz Kraze are some of the most anticipated events of the year. Though we hoped to avoid doing so, we believe that it is best to modify our plans for this summer to maximize the safety and the effectiveness of these events.
Here are the modified plans.
Kidz Kraze is now Neighborhood Kidz Kraze
June 22-25 in our Communities
It's all the fun of Kidz Kraze, but in a community near you! Since social distancing is not always practical with younger kids, this version of Kidz Kraze will feature smaller group sizes, emphasize outdoor activity, and build on the community connections many have established during the COVID-19 season. Cross City volunteers will host these at their homes or other available places in their community.
Flight Week Student Camp is now The WKND
July 24-26 at Cross City Church
Our students will love this new three-day high-energy experience. The WKND will prioritize safety by eliminating the shared living spaces and other health risks inherent to overnight camps. We'll miss camp this year, but rest assured, we've already secured our spot at Mt. Lebanon for 2021. More information will be available soon!
Preteen Camp is canceled
Transportation, shared living spaces, and the difficulty of maintaining social distancing are significant factors in protecting our children's health and safety. We are sad not to participate, but our team did not believe that attending Preteen Camp this year was in the best interest of our kids. Kids who intended to go to Preteen Camp are encouraged to participate in a Neighborhood Kidz Kraze event near you.
While no event can eliminate risk, we can focus on safety, growing our kids and students, and reaching the next generation with the real hope found in Christ. We make this our goal every summer, and although we're adjusting this year, you can still count on exciting events that will help our kids and students take their next step in their relationship with the Lord.
More details will be available soon. We look forward to this summer and all it has in store!