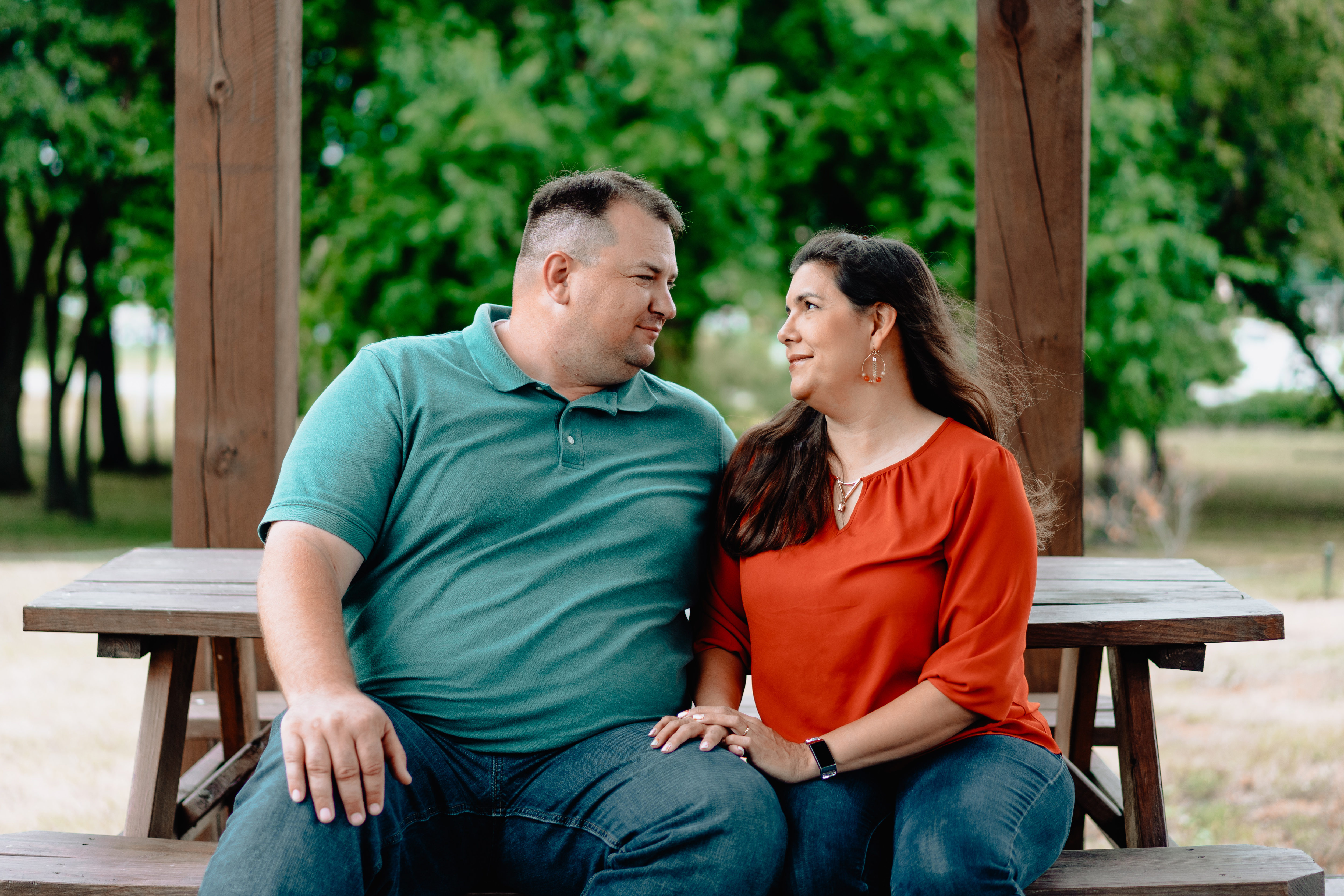 The War at Home
In the spring of 2004, Chris Casey laid awake, broken, and helpless in an abandoned apartment building in Iraq. Though he was physically unhurt, his life seemed to be falling apart.
Chris and Letty Casey met their junior year of high school and fell in love. After graduation, life became more complicated. Letty was pregnant, and Chris enlisted in the Marine Corps. Two years later, they were a family of four.
Chris deployed to Iraq in 2004 as an artillery surveyor. Before he left for the front lines of the battle of Fallujah, he called home to tell his family that he loved them. It wasn't the phone call he expected to have. Letty had discovered that Chris had been unfaithful, retaliated with an affair of her own, and she was filing for divorce. As he risked his life in battle, his life at home was falling apart.
That night, Chris laid awake in an abandoned apartment building in the middle of a war zone, but all he could think about was the battle at home. He was broken over what he'd done and all he could lose. He screamed, cried, and hit the wall, but nothing would stop the grief he was feeling. Chris needed hope. He had grown up hearing about Christ but had never taken a step of faith to trust Him. At that moment, Chris
felt like he had nowhere else to turn. So, in the best way he knew how, he placed his trust in Christ.
While Chris was in Iraq, Letty was in college. She did well in most of her classes, but struggled in Business Studies. On the last day of the semester, Letty went to her professor's office to apologize for her lack of effort. The conversation took an unexpected turn. Her professor, Knox Pittard, offered to let her retake all of her tests. When she finished, he told Letty that he went to church and that his entire Connection Group had been praying for her and Chris. When he invited her to Cross City, she couldn't refuse.
Letty and her children immediately were embraced from the first Sunday they at- tended Cross City. She was amazed by the kind of marriages she saw, which gave her hope for her own marriage. "Both of our parents had gone through multiple divorces... This was the first time that I had experienced what healthy homes and marriages looked like." When Chris returned from Iraq, he joined Letty at Cross City. Their marriage recovered and grew stronger than ever.
And saving their marriage was just the beginning! God used Chris to lead each member of his family to Christ. "Our family verse is Acts 16:31, '...Believe in the Lord Jesus, and you will be saved, you and your household.' I love it because that is exactly what God did for us. He saved me in Iraq and then our family." Chris and Letty now serve at Cross City North and are loving every second of it. They hope God uses them in the same way God used others to help them find the hope they desperately needed.