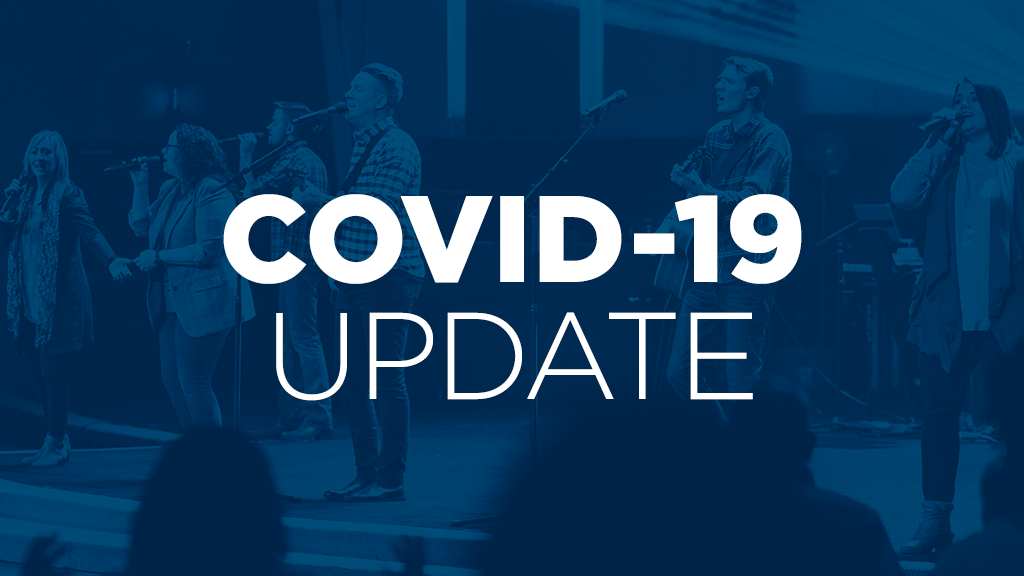 Updates: COVID-19 (Coronavirus)
(Saturday, april 4)
#AGTough Blood Drive a Tremendous Success

In just four days, you were able to make a significant difference in the the badly depleted blood supply. Your kindness will extend the life of many. Let's continue to serve together! Check crosscity.church/needs to find new ways to help.
And remember, if you have a need, a prayer request, or would like a minister to counsel you through this tough season, we're here to help. Visit crosscity.church/needs today, and let us know how we can support you.
(TUESDAY, MARCH 24)
New! Talk to a Minister
We've added a new feature to our needs page. Now, you can reach out and talk to a minister. Sometimes, we need some Biblical wisdom, someone to listen to us, or someone to pray with us. Visit our needs page or click below to request a conversation with one of our staff members.
Request a Contact from a Minister
We're Here for YOU!
As the existing conditions continue, our church will continue to meet online. Online does NOT mean out-of-reach! We have great resources to help you not only pass the time, but stay engaged! The easiest way to stay up-to-date is to follow us on Facebook, Twitter, and Instagram. We'll post resources, inspiration, help, and information every day. Find us there today!
Watch our services online Sunday at 9, 10, or 11 am
(Thursday, March 20)
Resources During this Season
During this season, we are re-imagining some of the ways we grow our faith and stay connected. Remember that God often uses times of uncertainty to deepen our trust in Him. Here are some ways that you can grow in your relationship with God and stay connected:
Stay in touch with or find a Connection Group
Connection Groups help you learn truth from God's Word, share life experiences, and deepen your faith together. Even though we can't gather physically, groups are continuing to find ways to stay connected. Even with social distancing, no one should feel alone!
Each Connection Group has plans for how they'll stay in touch. If you're already in a group, look for an email from your leader. Many are setting up online options. If you don't have a group, click below and we'll help you find one. We need connection more than ever, and now is the right time to join. Don't be shy - get connected today!
Use the message discussion questions
Each week, we'll provide questions to help you process and apply the message. We encourage you to watch the message from Pastor John Meador this Sunday online at 9, 10, or 11 am, then answer the questions wherever you are: by yourself, with your family, or with a group in an online meeting.
Help your whole family grow
Students, Kids, and Preschool ministries are all working hard to provide resources for you. Families are spending more time at home, so you've got an even bigger opportunity to help your children grow! Each ministry is updating their Facebook group with activities, ideas, teaching content and more. Check out the groups below, and keep coming back for new posts.

Find great video content
Right Now Media is a lot like Netflix, but with videos and series that actually help you grow! It's a streaming service that has Bible studies, conferences, and training sessions from some of the best out there, including Jennie Allen, Francis Chan, Tony Evans, and many more. It also has shows that your kids will love. What if the next series you binge-watched shaped your marriage, helped you with finances, or strengthened your relationship with God? It could with Right Now Media!
Watch our services online Sunday at 9, 10, or 11 am
(Monday, March 16)
Thank you to all of you who joined us for worship online last Sunday! We certainly missed seeing you, but in spite of our separate locations, we remain ONE church. It's especially important to remember that during this season.
Though we often associate the church with the building, no physical structure can contain the church. The church is the people - the followers of Christ who worship together and depend on one another. This season is a strong reminder of who we are. Whether we gather in one place or in many, we are still the church, and will continue to be the church to each other and the community.
This week, we'll again meet online for worship, and continue to suspend all on-campus gatherings. There will be three online worship opportunities: 9, 10, and 11 am, and the service will be a little shorter to take advantage of time with family and friends. After the message, I'll pose a few questions for you to discuss (we'll provide these online as well). Take a few minutes to talk and pray together. It's the perfect chance to reflect and share what God is teaching you!
Our incredible Connection Group leaders have been working to determine how to stay strong during this season. Our staff team is working with each group to formulate a clear plan for how we'll remain connected. Stay tuned for details, and reach out to your Connection leaders for more information.
Don't forget the joy of giving! We'll continue to see lives changed through this season, and it's your giving that makes that possible. It's easy to give online at crosscity.church/give. We also know that giving with a check is more difficult right now, but we're working on plans that will help you have convenient options. We'll be sharing those soon.
Speaking of giving, many of you have made generous commitments to the Generations Project. The response has been astounding. I'll share the total commitments this Sunday in our online service, and there's still time to be counted in that number. You can make your commitment today at crosscity.church/commitment.
Now is our time to BE the church! Let's depend on each other in new ways. If you have a need or are willing to help others, let us know at crosscity.church/needs. Let's not miss an opportunity to minister to our community. People need real hope, and we know Who offers it. Let's let them see Christ in us!



(SUNDAY, MARCH 15)
We may not be gathering, but we're certainly not sitting on the sidelines.! Tonight from 5-7 pm, we encourage you to bring food and supplies to the church to provide relief for families in need. All the information is here.

(Friday, March 13)
In collaboration with Tarrant County health officials, we have decided not to hold any events this weekend at Cross City Church on any of its campuses, including Worship Services and all other activities through next Friday, March 20. It's important for us to do our part in helping slow the spread of the coronavirus to people in our area. Instead of gathering for worship, we invite everyone to join us for worship online Sunday at 11 am (Services in English and Spanish will be offered).
We invite everyone to join us for services online at Sunday at 11 am!
Watch the latest video from Pastor John Meador below.
Give here, or text "crosscity" followed by any amount to 77977.
Have needs? Email
En colaboración con oficiales locales de salud de Tarrant County, hemos decidido no tener eventos este fin de semana en ninguno de los campuses de Cross City, incluyendo el concierto de Zach Williams, Servicios de Adoración, y otras actividades. Tambien se suspenderá Cross City Academy (Mother's-Day-Out) esta semana de acuerdo con el distrito escolar HEB. Es muy importante que hagamos nuestra parte en ayudar a prevenir el esparcimiento del coronavirus en nuestra área. En vez de reunirnos físicamente en la iglesia, les invitamos a todos a unirse para nuestro servicio que será transmitido en línea este Domingo a las 11:00 am (habrá un Servicio en inglés y un Servicio en español).

Les invitamos a unirse en Facebook de "Cross City Español" a las 11:00am para verlo en vivo.
(Thursday, March 12)
Church Family,
We want to provide you with an update regarding our church and COVID-19 (Coronavirus). We are closely monitoring the situation and remain in conversation with healthcare professionals and other churches in our area regarding its spread and how it is impacting us here in the DFW area.
The members of Cross City Church across all of our venues have confidence and peace in God. Our real hope in Christ helps us navigate unusual times like these. It's an essential part of our walk and our witness, and we must lean on Him.
Our plans for gatherings this weekend (March 13-16):
We currently plan to host events through this weekend, including Worship Services, Connection Groups, and ManUp. Our Next Generation (Preschool, Kids, Students) Ministries also plan to continue their regular schedule. We'll carefully monitor our local situation and will post any changes to our status on our website. Because information is changing rapidly, we recommend checking crosscity.church before leaving for your event/service.
For updates on the Zach Williams Concert on Friday, March 13, please visit wayfm.com.
What we're doing to keep you safe:
Cross City is committed to the health and safety of our members, guests, and staff. Our leaders are listening to the Center for Disease Control, numerous medical advisors, as well as other churches. Here are a few of the precautionary measures we're taking:
Our facilities team is working diligently to keep high-contact surfaces clean and disinfected throughout the week and during service times.
When you greet others in services, please give them a wave and a warm smile. To be on the safe side, take a break from personal contact.
We will not pass offering plates. Instead, ushers at each door will hold bags where you can drop your offering. Here are a few more giving options:
Give online at crosscity.church/give

Text "Crosscity" followed by your amount to 77977

Use the designated giving boxes

Mail to 1000 Airport Freeway, Euless, TX, 76034.
What you should consider before attending in-person:
If you or a family member have a weakened immune system, have health concerns, are not feeling well, or have been exposed to the COVID-19 virus, we encourage you to use caution and stay home. You can still worship with us online! Join us at crosscity.church/live.
Ways you can help:
PRAY – ask the Lord for wisdom for our health officials, hospital personnel, and those caring for people who have been affected. (Deut. 31:6)
RELY – go to God's Word daily and rely on the hope that He offers to us in any crisis. (Mal. 3:6)
SHARE THE GOSPEL – this virus has reminded many of us about our mortality. Many people are fearful, so take the opportunities as God brings them to encourage people, personally pray with people, and share with them "the hope that is in you with gentleness and respect." (1 Pet. 3:15)
In moments like these, the church can step up in BIG WAYS to love our neighbors! Look around you for ways to minister to people who may be fearful and to help people who need hope. We are praying for our communities, our city, our nation, and our world.
How you can stay up-to-date:
We will continue to monitor this daily and will update our status as needed. You can get the latest information about our response to COVID-19 at crosscity.church/virus. If Cross City were to cancel any regularly scheduled meeting, we would communicate via email, social media, and our website. Follow us on Facebook and Twitter to stay up-to-date.
If you would like more information about the virus and prevention measures, please visit the Center for Disease Control and Prevention (CDC) website.
We look forward to seeing you THIS WEEKEND for our services and message series, "Best Day Ever!"
Pastor John Meador and Staff