Minneapolis, Minnesota Mission Trip
Friday, June 16, 2023 - Saturday, June 24, 2023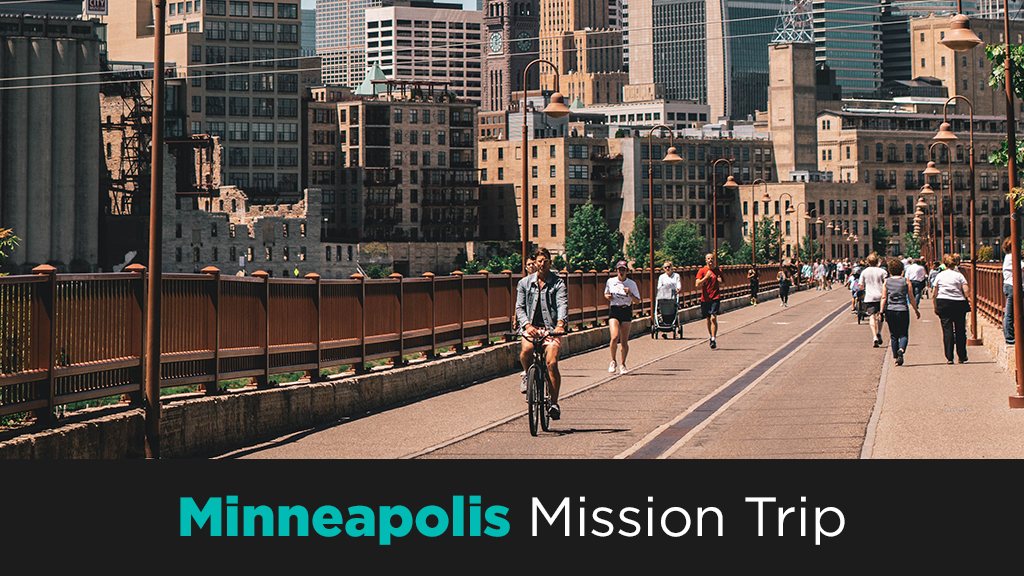 June 16 - 24, 2023 •

Minneapolis, Minnesota

• $950

Maple Grove is one of Minneapolis' more affluent area. Unlock Church has been reaching into this community. They started in an elementary school and have expanded to a movie theater. The Minneapolis area is in dire need of Jesus in their city.

Pastor Kent will lead us as we return to Unlock Church pastored by Scot Mendenhall. We'll do a variety of service projects including joining with Unlock Church to put on a kids camp for 300-400 kids, volunteering with Feed My Starving Kids, and various other projects.

For any questions please send an email to .