M3 Student Camp 2023
Monday, July 10, 2023 - Friday, July 14, 2023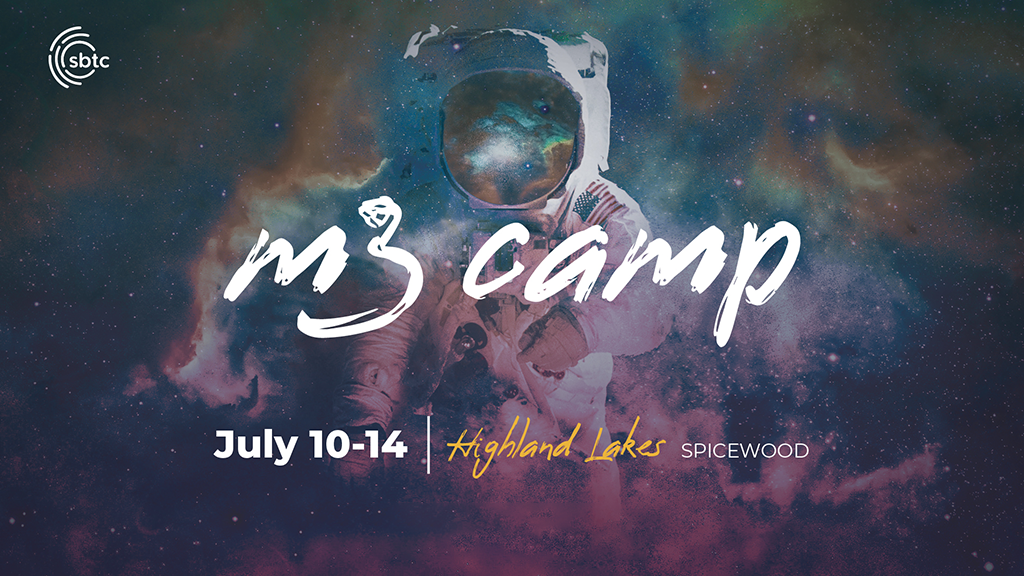 July 10-14, 2023 • Spicewood, TX • Students who have completed Grades 7-12
Students, join us this summer for a time of worship, fun, and adventure at Highland Lakes Camp in Spicewood, TX! We will hear from amazing speakers, compete in tournaments with other campers, and strengthen relationships with God and each other. Space is limited, so secure your spot soon! Registration will close on May 14 (or when all spots are filled).
Cost: $435/person
Location: Highland Lakes Camp • Spicewood, TX
Speakers: Zac Mirz, Nathan Lino & Caleb Turner
Website: Read more about M3 student camp here.
Leaders: If you are a leader who is interested in signing up to help serve at M3 student camp, please register here.
Space is limited! If you are interested in going to camp, please email to reserve your spot today!