Life Together Marriage Conference
Sunday, February 09, 2020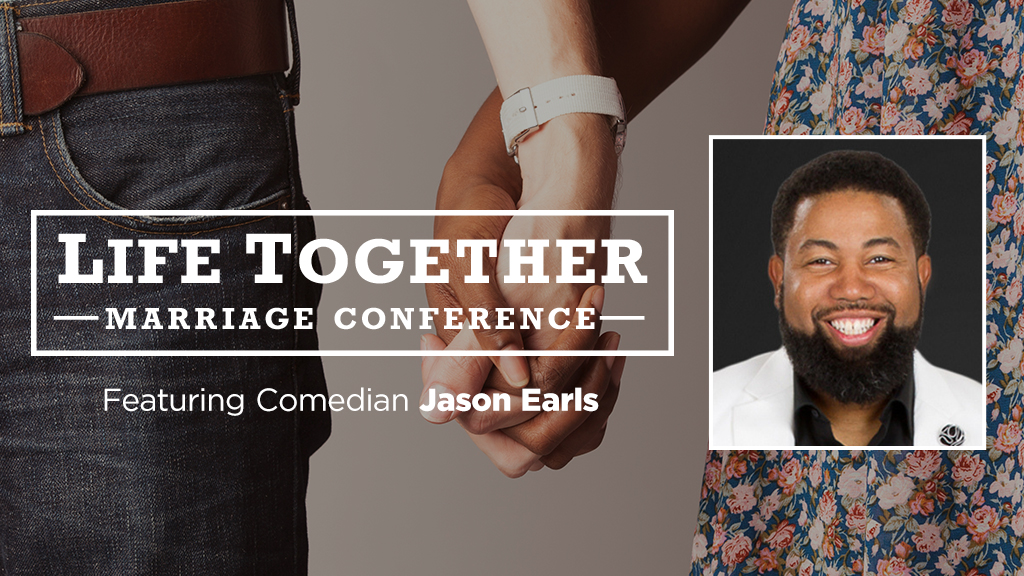 Life together as a married couple is an adventure. Every story has great moments and, very likely, some difficult ones as well. Regardless of where your marriage is currently, the Life Together Marriage Conference can help your marriage be better, stronger, and healthier.
This year, we welcome comedian Jason Earls. It will be both a lighthearted and meaningful time of building your marriage.
To see samples of clips of Jason, click here.
Schedule:
Session 1 • Sunday, February 9 • 9:30 - 10:30 am • FREE • Euless Campus Fellowship Hall • No registration required
Session 2 • Sunday, February 9 • 5:30 - 7:30 pm • $25/Couple • Campus West • Dinner included
Childcare available