Preteen Camp
Monday, June 24, 2019 - Friday, June 28, 2019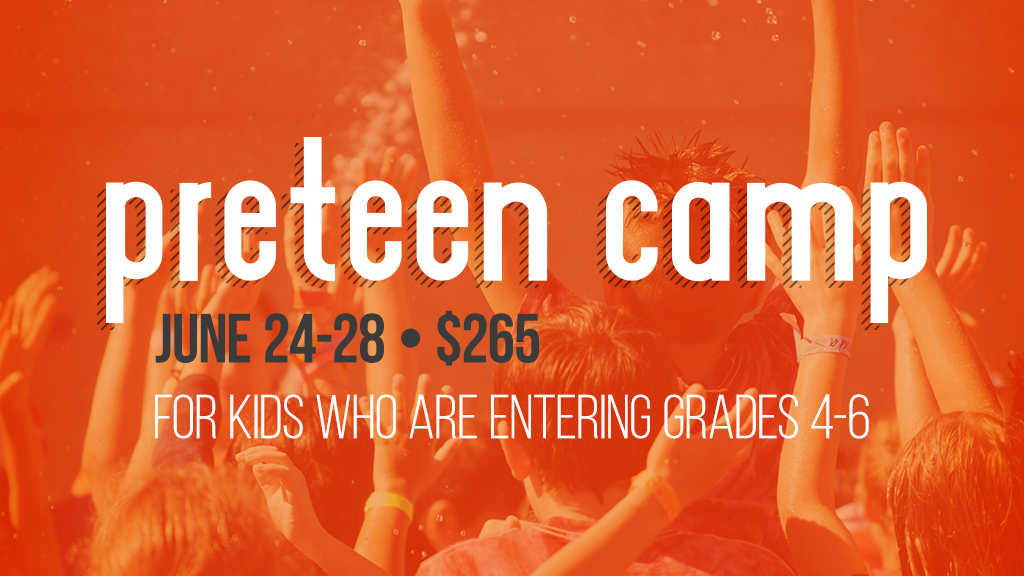 June 24-28 • $265 ($50 deposit required to hold spot)
For kids who are entering grades 4-6 on Fall 2019.
Kids will have an unforgettable experience filled with outdoor activities, friends, engaging worship, and bible study.
Last day to register & pay camp balance is May 20. No refunds after May 20.

Resources
Parent Info & Packing List
Scholarship Application
Scholarship Information
A limited number of scholarships are available and are based on need, as well as first come, first serve.

Limit one scholarship per family.

Scholarship Candidates must register online and submit a non-refundable $50 deposit at the time of their registration.

Maximum scholarship is $132.50.

The remaining camper's balance, which is $132.50 - $50 dep, will be $82.50, and is due by May 31.
A Scholarship Application form must be filled out and turned into Kids' Ministry for approval no later than May 31.

An email will be sent to communicate whether the scholarship has or has not been approved.
Registration: