All-In Sunday
Sunday, October 20, 2019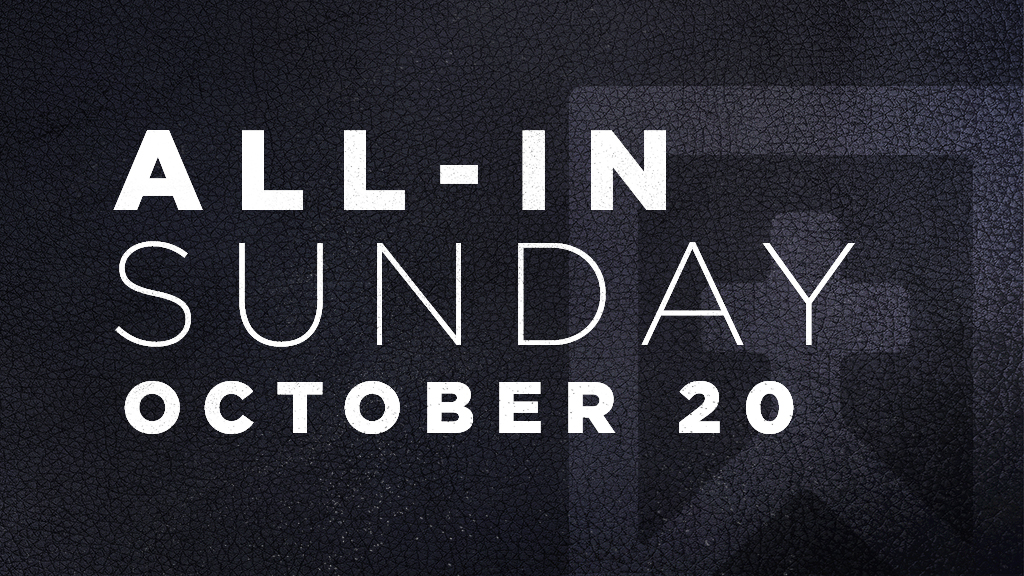 From Pastor John Meador:
October 20 is one of the biggest days we've seen in a while and one you can't miss! I'm calling it "All-In Day," and I'm asking all of us to be present in Connection Groups and worship at all of our campuses. On October 20, I'm asking for 100% of our Cross City family to:
Also on that day, we invite anyone who has been a guest of our church to join us for our Next Steps Class. Cross City is more than a place you come on Sundays; it's a place where you belong!
Find out more about Next Steps Here.
Because there's so much going on, I've even written a letter.
read the letter here.

I'm praying for you as you engage the people around you in conversations. Every single one matters.
10,000 Blessings,
John Meador
Lead Pastor