Winter Camp 2021
Friday, January 15, 2021 - Sunday, January 17, 2021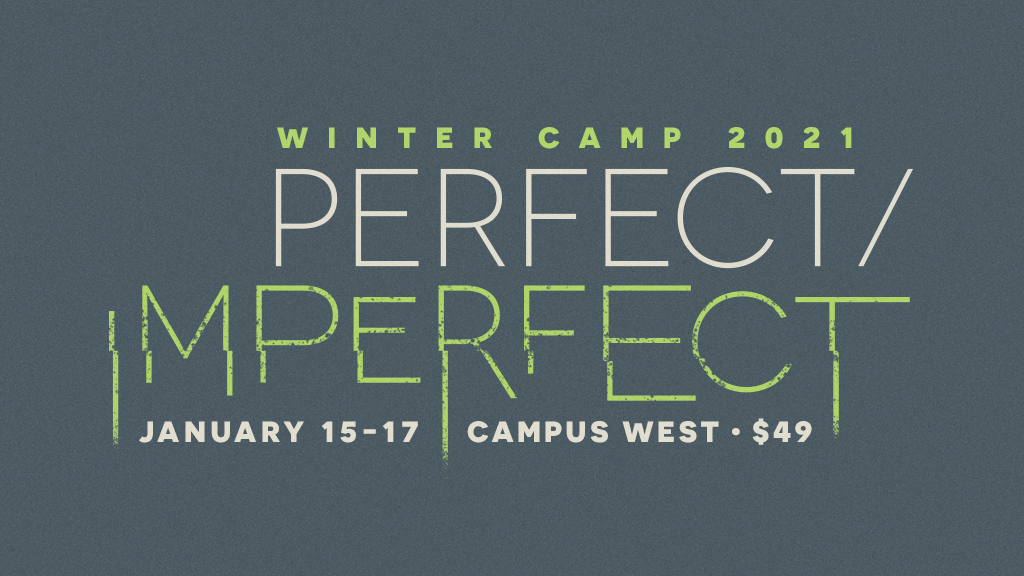 Updated Information: Friday, January 15 - Sunday, January 17 • $49 • Campus West
Friday Speaker:
Seth Tromboli
Worship Leader: Josh Brown
Winter Camp is for students in grades 7-12 with Bible study, worship, and fun team building activities. This year's theme is Perfect/Imperfect. We will walk through the life of Peter and see how God uses imperfect people to do His perfect will. Students will love hanging with friends, relaxing and exploring how God has a purpose for their lives. It's an encouraging, exciting, and memorable weekend that they can't miss!
SAFETY UPDATE:
We are excited to tell you that the event is still on, but that we are relocating to Campus West! We believe that this event is crucial, and that it will be much safer without the element of the overnight stay. We will still have all of our usual safety measures, and will add extra cleaning and social distance measures as well.

The event still starts on Friday, January 15, but will end on Sunday, January 17. With the adjustment, the cost will be reduced to $49. If you have already signed up for Winter Camp, you will be getting a partial (or full) refund this week.

We still have the same band and speaker line up! Josh Brown will be leading worship and our Summer Flight Week speaker will kick off the weekend.
Click below to register, and follow the Student Ministry Facebook group for updates.