Conferencia Hogar Saludable
Sunday, May 01, 2022, 9:30 AM - 3:00 PM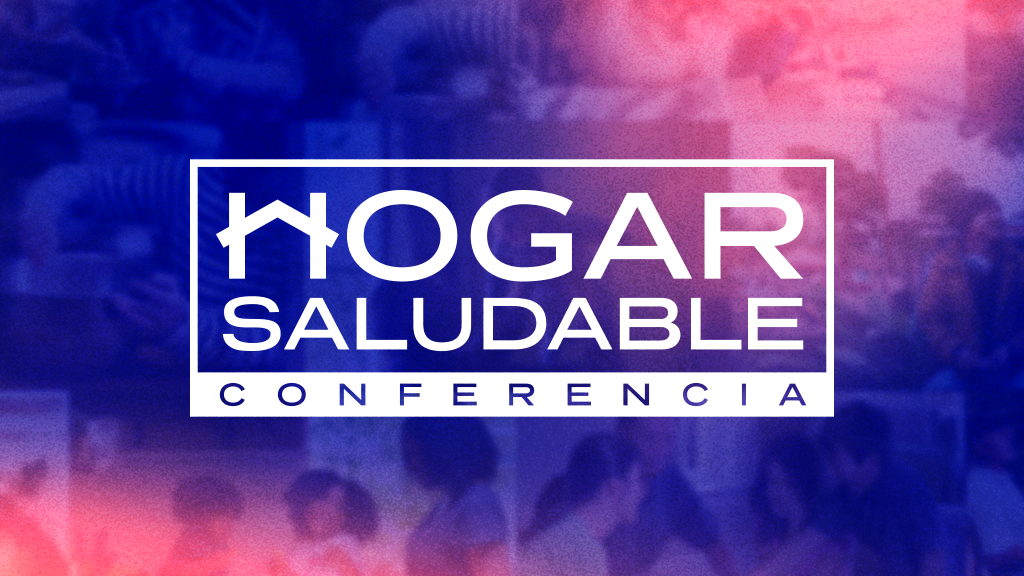 1 de Mayo • Cross City Church: Chapel • Con el Dr. Les Parrott, Humberto González Sr, David Galván, y Eric Puente
¡La conferencia es totalmente gratis!
Las relaciones saludables con Dios y los demás son fundamentales a nuestra fe. Dios nos ha diseñado para cuidarnos los unos a los otros, pero todos sabemos cuán desafiantes las relaciones pueden ser. Ellas requieren de un esfuerzo intencional y enfocado al entender la Palabra de Dios.
Nuestra primera Conferencia Hogar Saludable se llevará a cabo el 1 de Mayo, y nos enfocaremos en la edificación de relaciones significativas y satisfactorias. La conferencia consistirá en la sesión general en español con un panel para hablar de las bendiciones y desafíos de los hogares saludables con los oradores invitados Humberto González Sr, David Galván, y Eric Puente; otra sesión en conjunto con el renombrado autor Dr. Les Parrott; tres conferencias totalmente en español con los oradores invitados; y varias sesiones planeadas para niños y adolescentes durante el día.
La Conferencia Hogar Saludable es parte de nuestro esfuerzo para ayudar a todos a edificar un cimiento sólido y pasarlo a las siguientes generaciones. Tendremos lunch disponible para los adultos a un costo módico de $5 (se necesita reservar con anticipación), y gratis para los niños y adolescentes en sus sesiones correspondientes.
Las inscripciones para la Conferencia Hogar Saludable iniciarán próximamente pero te presentamos el horario a continuación. ¡Haz planes para asistir el 1 de Mayo!
Horario de la Conferencia Hogar Saludable
9:30 am - Sesión 1 – Tres conferencias disponibles en español (sesiones para niños y adolescentes comienzan para todas las edades)
11:00 am - Adoración y Sesión General en Español con los panelistas Humberto González Sr, David Galván y Eric Puente.
12:00 pm - Lunch (Disponible para adultos por solo $5 por persona y gratis para los niños y adolescentes).
1:00 pm - Sesión 2 - Tres conferencias disponibles en español (sesiones para niños y adolescentes continúan para todas las edades)
2:15 pm - Sesión en conjunto con el Dr. Les Parrott (en inglés con traducción disponible).
3:15 pm - Despedida
SESIONES / BREAKOUT SESSIONS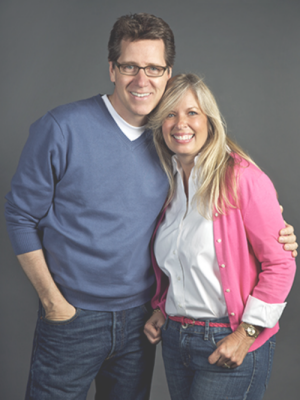 dR. LES PARROTT
ORADOR PRINCIPAL - EL MATRIMONIO IMPORTA
Keynote Speaker - Marriage Matters
Acerca del Dr. Les Parrott
Les y su esposa Leslie trabajan como equipo y tienen la misma pasión en ayudar a otros a construir relaciones saludables. Les es Profesor de Psicología en Northwest University y ambos son fundadores del Center for Healthy Relationships en el campus de Olivet University. Se casaron en 1984, y juntos comparten ejemplos de la vida real cuando hablan desde la plataforma. Su entrenamiento profesional –Leslie como una terapeuta familiar y matrimonial y Les como psicólogo clínico– asegura una presentación que está bien cimentada, detallista, y a la vanguardia. Cada año hablan en más de 40 ciudades. Sus audiencias incluyen una variedad de sitios, desde iglesias hasta juntas directivas de compañías del Fortune 500. El Gobernador de Oklahoma nombró a ellos como los primeros Embajadores Matrimoniales de todo el estado. Varias autoridades constantemente llaman a ellos para proveer apoyo después de desastres a nivel mundial tales como Ground Zero y Chernobyl. El comandante del 2do. Batallón, 5to. Marines, los invitó a ayudar a sus soldados con la re-entrada a su vida familiar después de regresar de Irak. / Les and his wife Leslie are a husband-and-wife team who not only share the same name, but the same passion for helping others build healthy relationships. Les is a professor of psychology at Northwest University and they are founders of the Center for Healthy Relationships on the campus of Olivet University. Married in 1984, the Parrotts bring real-life examples to their speaking platform. Their professional training – Leslie as a marriage and family therapist, and Les as a clinical psychologist – ensures a presentation that is grounded, insightful and cutting-edge. Each year Les and Leslie speak in over 40 cities. Their audiences include a wide array of venues, from churches to Fortune 500 company board rooms. The Governor of Oklahoma appointed the Parrotts as the first-ever statewide Marriage Ambassadors. Authorities have called upon Les and Leslie to provide on-site support in the aftermath of worldwide disasters such as Ground Zero and Chernobyl. The Commander of the 2nd Battalion, 5th Marines, invited them to assist his soldiers with re-entry into family life upon returning from Iraq.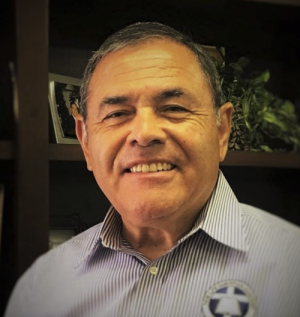 dAVID GALVAN
CULTIVANDO RELACIONES SALUDABLES EN EL MATRIMONIO
Cultivating Healthy Relationships in Marriage
Esta conferencia tratará la importancia de cultivar una relación saludable y edificante en las dinámicas matrimoniales. / Learn the importance of cultivating a healthy and uplifting relationship in the dynamics of marriage.
Acerca de David Galván
David Galván está casado con Elvia desde 1972 y juntos tienen cuatro hijos y 17 nietos. David tiene una Licenciatura de Pan American University (ahora UTRGV), y una Maestría en Ministerio de Criswell College. El ha plantado iglesias y fue pastor de la Primera Iglesia Bautista Nueva Vida en Dallas por 40 años. Dentro de su experiencia ministerial, David ha servido en la Asociación Bautista de Dallas como presidente de la Conferencia de Pastores y moderador del Comité Ejecutivo. También ha servido como vice-presidente de la Convención Bautista Mexicana; como Segundo Vice-Presidente de la Southern Baptist Convention de 1997-1998; como Trustee y Chairman del Seminario Southwestern Baptist Theological. Actualmente, David sirve como Trustee de Criswell College. / David Galván has been married to Elvia since 1972 and together they have four children and 17 grandchildren. David has a BA from Pan American University (now UTRGV), and a Master of Ministry from Criswell College. He has planted churches and was pastor of New Life First Baptist Church in Dallas for 40 years. Within his ministerial experience, David has served the Dallas Baptist Association as president of the Pastors' Conference and moderator of the Executive Committee. He has also served as vice-president of the Mexican Baptist Convention; as Second Vice-President of the Southern Baptist Convention from 1997-1998; as Trustee and Chairman of Southwestern Baptist Theological Seminary. David currently serves as Trustee of Criswell College.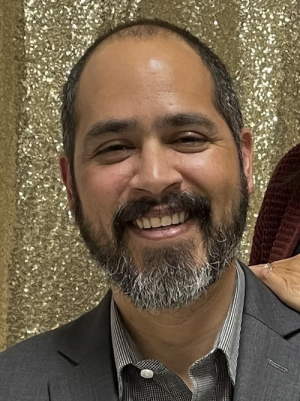 Eric Puente
CONTENTAMIENTO EN LA SOLTERÍA
Contentment in Singleness
Esta conferencia inspirará a los solteros (as) a buscar el contentamiento en sus vidas al no vivir en soledad y desarrollar relaciones edificantes. / Singles, be inspired to seek contentment in their lives by not living in solitude and developing uplifting relationships.
Acerca de Eric Puente
Eric Puente conoció a Cristo hace 27 años y ha servido como misionero, pastor, profesor y consejero pastoral. Eric y su esposa, Elizabeth, fundaron Ministerio Corazones Unidos para servir familias hispanas como consejeros bíblicos y para capacitar a la iglesia en el apoyo a personas en crisis bíblicamente. Eric también imparte clases de consejería bíblica y de ministerios interculturales con Criswell College. Por seis años fue capellán deportivo y ahora es parte del Texas Ethics and Religious Liberties Commission del SBTC. Él obtuvo una Maestría en Teología de Dallas Theological Seminary y al momento está terminando su PhD de la Universidad de Texas (Dallas) enfocándose en la historia del protestantismo en México. / Eric Puente met Christ 27 years ago and has served as a missionary, pastor, teacher, and pastoral counselor. Eric and his wife, Elizabeth, founded Ministerio Corazones Unidos to serve Hispanic families as biblical counselors and to train the church to biblically support people in crisis. Eric also teaches biblical counseling and cross-cultural ministry classes with Criswell College. For six years he was a sports chaplain and is now part of the SBTC's Texas Ethics and Religious Liberties Commission. He earned a Master of Theology from Dallas Theological Seminary and is currently finishing his PhD from the University of Texas (Dallas) focusing on the history of Protestantism in Mexico.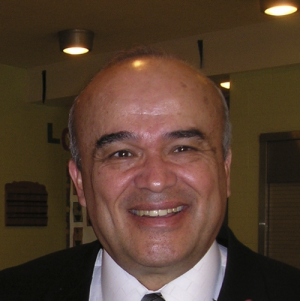 Humberto Gonzalez Sr.
EL MODELO SALUDABLE DE LOS PADRES HACIA LOS HIJOS
A Healthy Model of Parents towards their Children
Esta conferencia hablará del modelo que los padres necesitan seguir para inspirar a sus hijos a vivir vidas con propósito. / Discover the model parents need to follow to inspire their children to live lives with purpose.
Acerca de Humberto Gonzalez Sr.
Humberto está casado con Gloria y acaban de celebrar sus 50 años de casados, y juntos tienen 4 hijos y 15 nietos. Humberto obtuvo una Licenciatura en Administración por la Universidad de Sinaloa, y una Maestría en Negocios por CEDEM-IPADE en Guadalajara, México. Además de su larga experiencia como CEO de dos compañías en México, y Director Financiero de otras, ha servido como alto ejecutivo en negocios y de desarrollo de mercados, planeación estratégica, y como directivo de varias corporaciones a nivel internacional. Ha mentoreado a varios dueños de compañías transnacionales. En el ministerio, ha sido también pastor de cinco iglesias en México y Estados Unidos, y Dios le ha dado la oportunidad de ayudar en la plantación de múltiples iglesias en ambos países. / Humberto is married to Gloria and they have just celebrated their 50th wedding anniversary, and together they have 4 children and 15 grandchildren. Humberto obtained a Bachelor of Administration from the University of Sinaloa, and a Master of Business from CEDEM-IPADE in Guadalajara, Mexico. In addition to his long experience as CEO of two companies in Mexico, and CFO of others, he has served as a senior executive in business, market development, and strategic planning, and as a director of several corporations internationally. He has mentored several owners of transnational companies. In ministry, he has also been the pastor of five churches in Mexico and the United States, and God has given him the opportunity to help plant multiple churches in both countries.