Financial Peace University Alumni Reunion
Sunday, October 22, 2023, 12:30 PM - 2:00 PM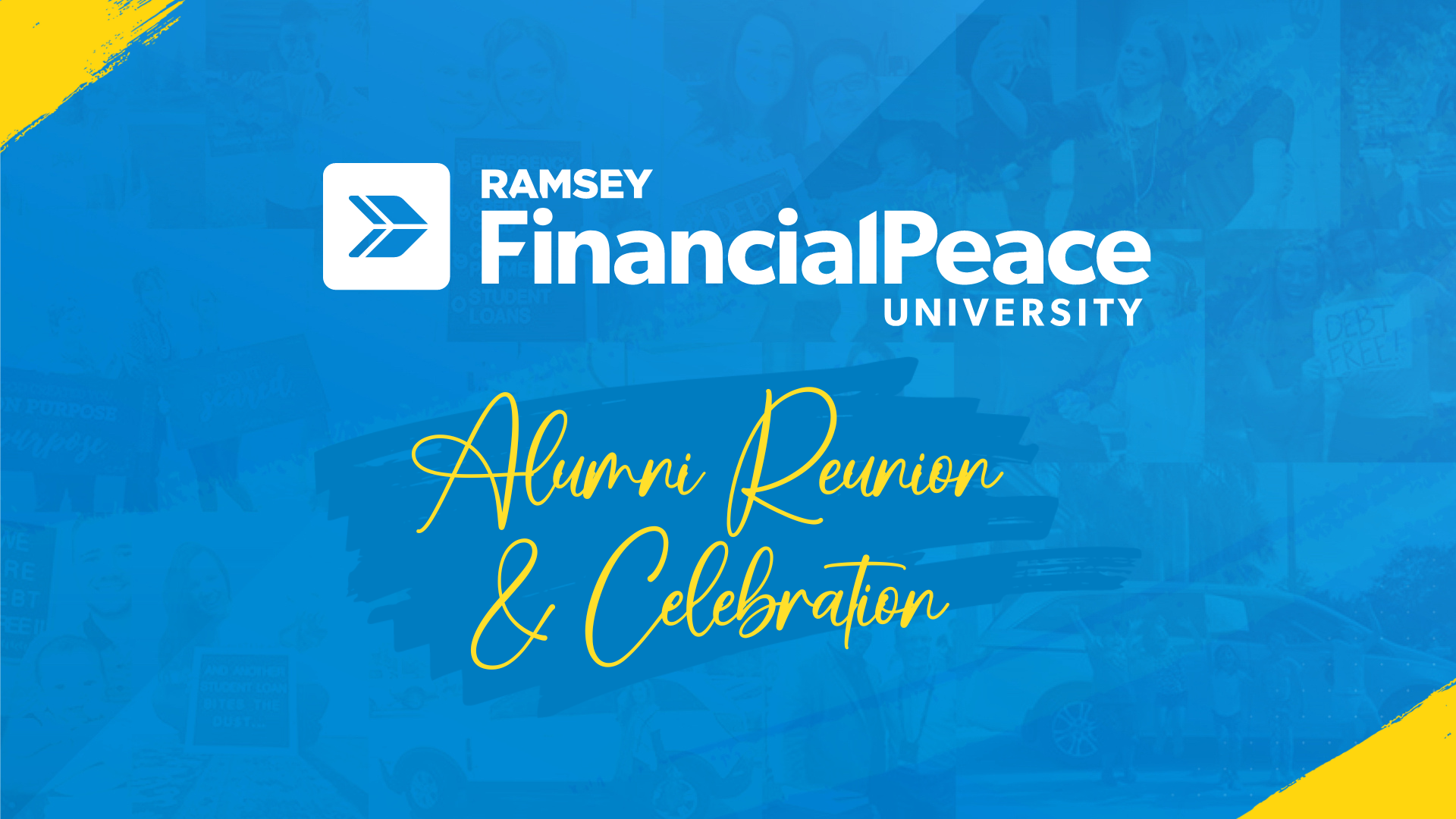 October 22

•

12:30 pm

•

Fellowship Hall • $10/person (lunch included)

Are you ready to see some old friends, meet some new ones, and celebrate the newest FPU graduates?!

We all need motivation when it comes to our financial journey, so it's time to reunite with fellow FPU alumni, get to know the newest class of FPU graduates, and find renewed enthusiasm to stay on track with your money goals.

The Financial Peace Alumni Reunion will remind you why you are focused on dumping debt, saving for the future, and changing your family tree! It's a place for you to share ideas, get help with budgeting, and learn more about insurance, investing, and building wealth. It is also a great opportunity to connect with other real people just like you on a journey to live and give like no one else!

Taking control of your money and building a legacy that lasts is hard work but so worth it! Join us for the Financial Peace Alumni Reunion and Celebration and get just the inspiration and help you need to do it

Invite a friend, neighbor, and/or a coworker to join you and use the promo code GUEST for a special offer!