Student Ministry Fall Retreat
Friday, October 06, 2023 - Sunday, October 08, 2023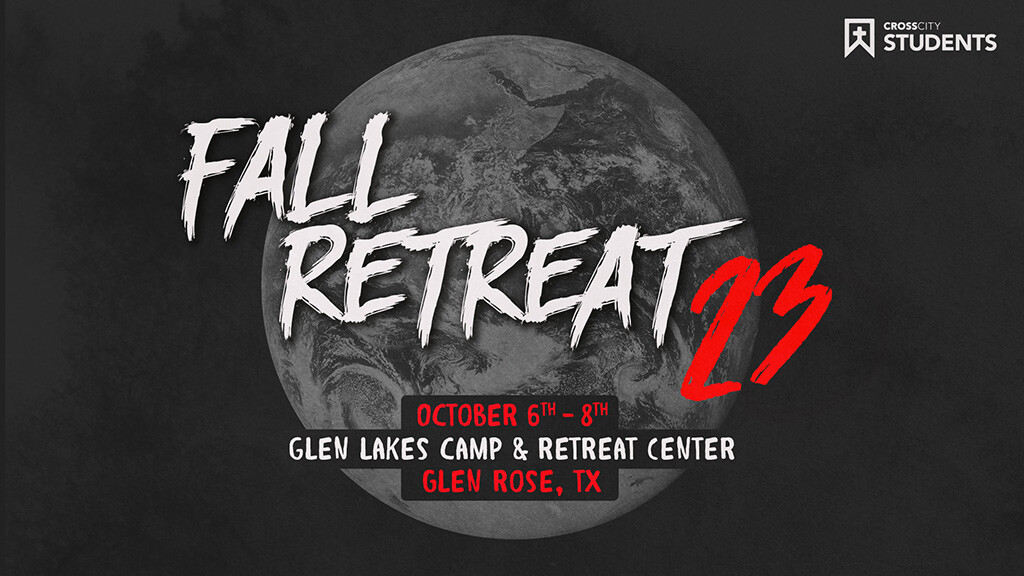 Glen Lake Camp & Retreat Center • $100
Join us for an incredible weekend at Glen Lake Camp & Retreat Center where we will focus on how we are called to be "In not Of" the world. God shows us in His word how we are to live life in this world and how we can do it with purpose. Join us this weekend for fun on the rec field, Worship with Kyler Beltran, time in God's Word with Kent Wells and Greg Garcia, and a great opportunity to see The Promise, the musical experience of the life of Christ in Glen Rose.
Registration
Fall Retreat registration requires three steps:
When complete, fill out the Cross City Medical Release and Waiver Forms. These will be required by the time the student leaves for the retreat.