Financial Peace University - Virtual
Every Tuesday, from 06/22/2021 to 08/17/2021, 7:30 PM - 8:30 PM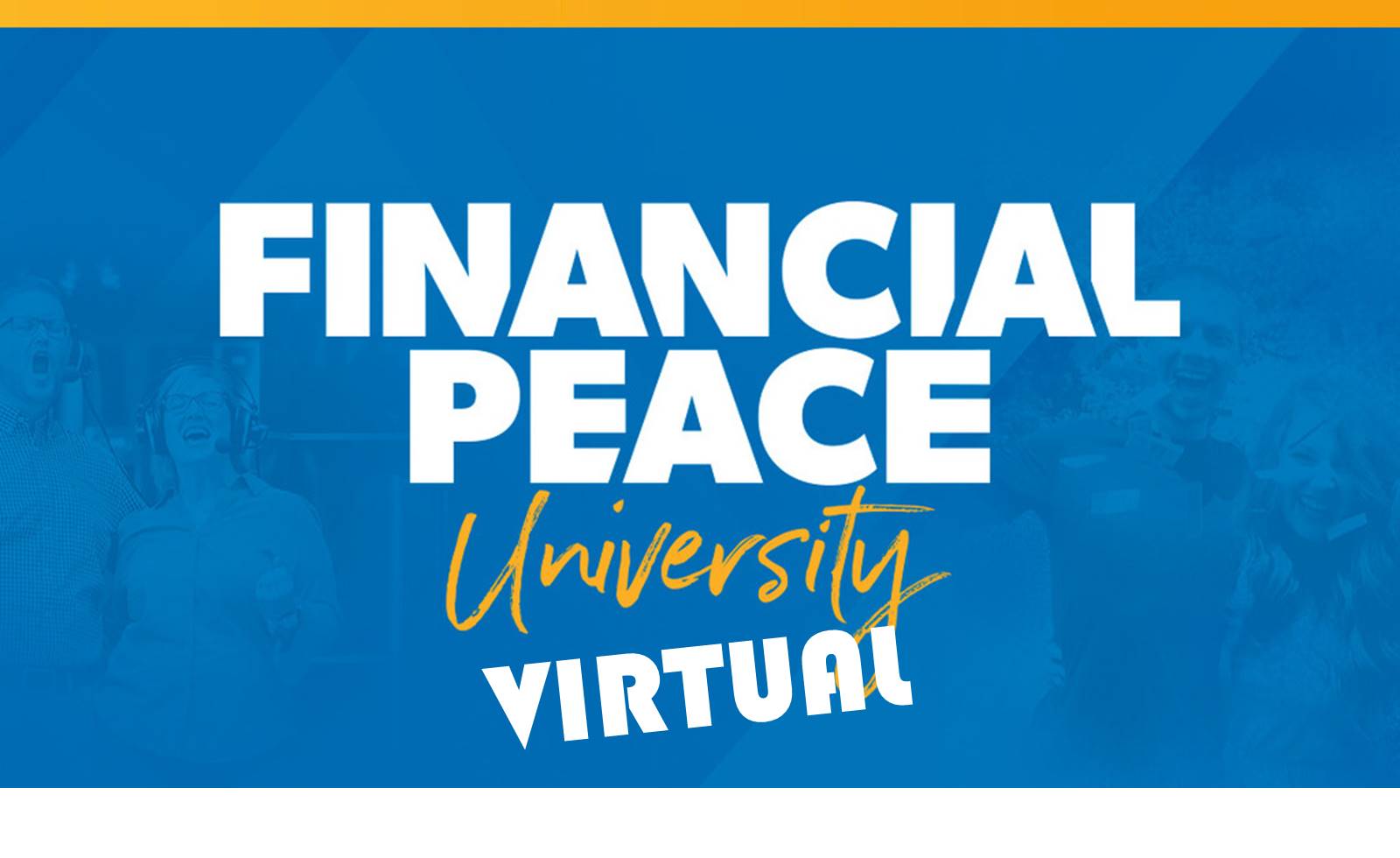 Tuesdays | June 22 - August 17 | 7:30-8:30 pm | FREE

Are your finances out of control? Is the paycheck-to-paycheck life leaving you feeling panicked and insecure? Is debt keeping you from achieving your financial dreams?
Take control of your money with Financial Peace University! It's the proven plan to help you master budgeting, beat debt, and live the life of your dreams. Through nine lessons rooted in biblical wisdom and common sense, you'll learn from Dave Ramsey and his team of financial experts. It's time to stop worrying about money!

Watch the lesson on your own through Ramsey+ and then meet online via Zoom with a class leader and class members.