Baltimore, Maryland Student Mission Trip
Sunday, June 23, 2024 - Sunday, June 30, 2024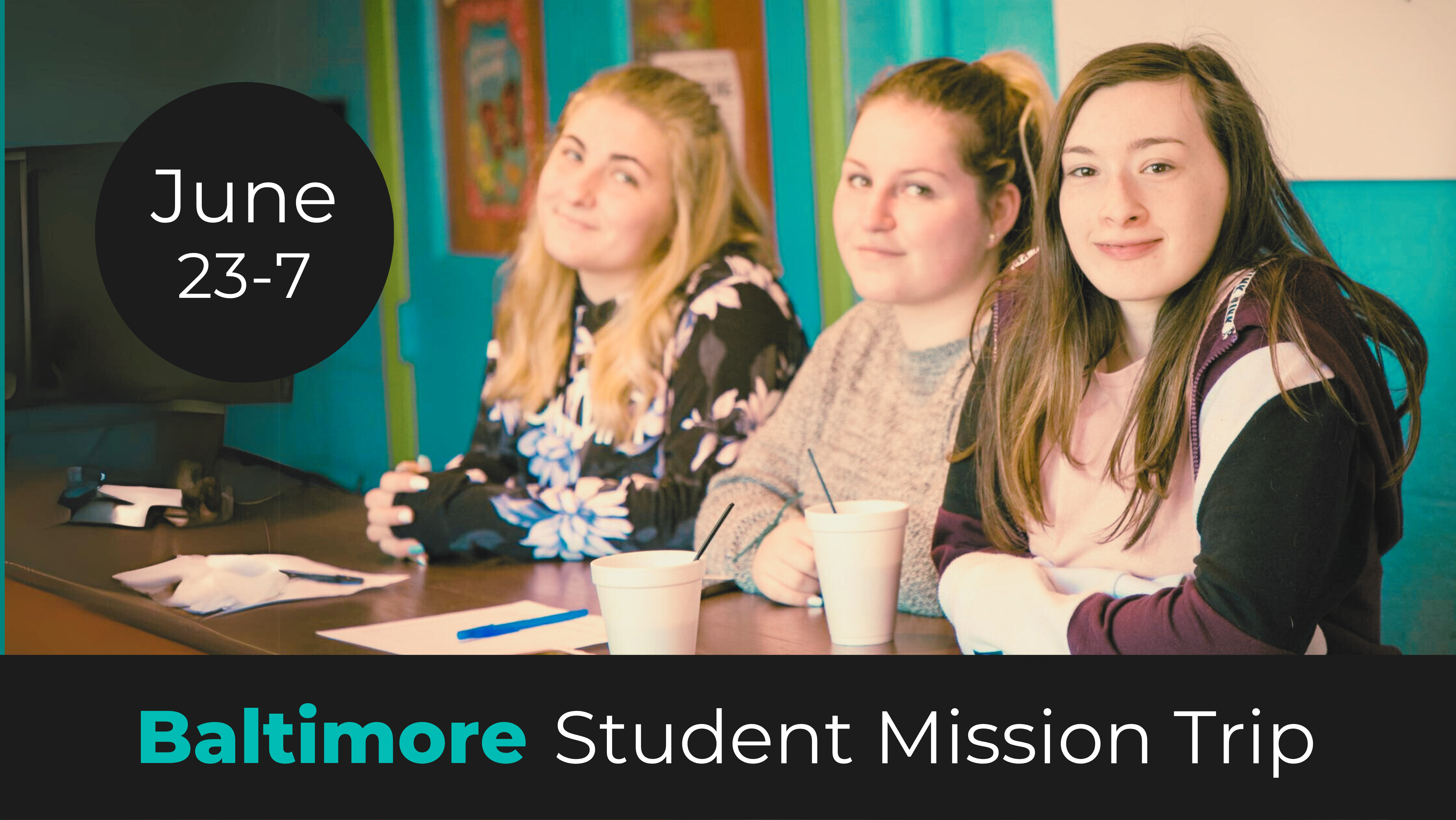 June 23-30, 2024 • Baltimore, Maryland
• Cost TBD
Our students will be serving in the streets of Baltimore at Streetlite Christian Fellowship and the Transformation Center both run by church planters, Brian and Carol Zimmerman. More information to come.
Note: All trips are subject to change. Cross City Church will continue monitoring world events in the areas of each trip location and will work with our contacts to ensure the safety of our staff and members.
For more travel details or additional information, email or check out the website at Crosscity.church/missions.