Replicate Leadership Event 2021
Sunday, August 08, 2021, 5:00 PM - 7:00 PM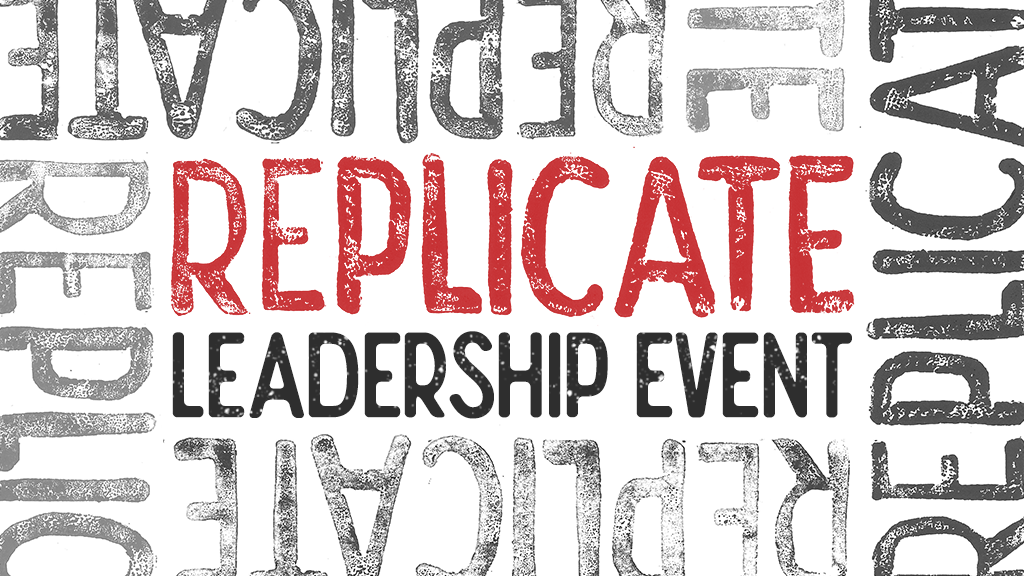 August 8 • 5-7 pm • Worship Center
The church exists today because of Jesus' disciples. People whose classroom was the life of Christ learned to love like Him, caught His passion, and became some of the most important leaders in history. These disciples of Christ had disciples of their own who carried on the legacy—right up through today. Now it's our job. In the same way that Christ did, we must train others. We must REPLICATE!
At the Replicate Leadership Event, you'll see how each of us can help someone learn to serve. We'll go through the simple, relational process of bringing someone along for the journey, showing them what you do, and helping them learn to do it well. Even more important than how we do it, you'll see why it matters. When you teach someone to serve, you help them discover a new level in their relationship with God.
Anyone is welcome to join us—including those who are looking to begin serving.
Breakouts
Building Relationships 101 | Jeff Rees | Fellowship Hall South
Church life thrives on healthy vibrant relationships. This breakout will give you practical ways to build and strengthen relationships.
Becoming An Emotionally Healthy Leader | Russell Gregory | 188
As leaders, we cannot be effective unless we are emotionally healthy. This breakout will help you with transforming your inner life so you will be able to help transform your class and the world. What we do matters. Who we are matters much more.
Creating a Spectacular, Memorable, Great, Over the Top Experience for Guests | Todd Parr | Fellowship Hall North
Do you want your class to embrace guests and see them connect? This breakout will help you create the BEST environment for guests, so that they are not only greeted…but sure to return.
Multigenerational Ministry | David & Sara Grantham | 192
Cross City Church is blessed to have so many generations! This breakout will give you simple and practical ways to make sure that we are integrated different age groups here at our church and community.
Recruiting for Your Connection Group | David Ingram | 154
This breakout will give you the blueprint for how to recruit and equip Associate Teachers and Associate Directors.
Sesiones para la Conferencia Replicar
¿Cómo abrir y liderar grupos en casa? | Humberto Gonzalez | Chapel
En esta conferencia, el pastor describirá el plan visionario y proceso de implementación de grupos en casa, lo cual constituye parte importante del crecimiento de Cross City Español.
¿Cómo hacer énfasis en un ministerio multigeneracional? | Misael Rivera | Chapel
En esta conferencia se hablará de las formas por las cuales la iglesia desarrollará un plan de interconexión entre las diferentes generaciones representadas en la congregación.