Meet Kari Brimacombe
Sunday, October 24, 2021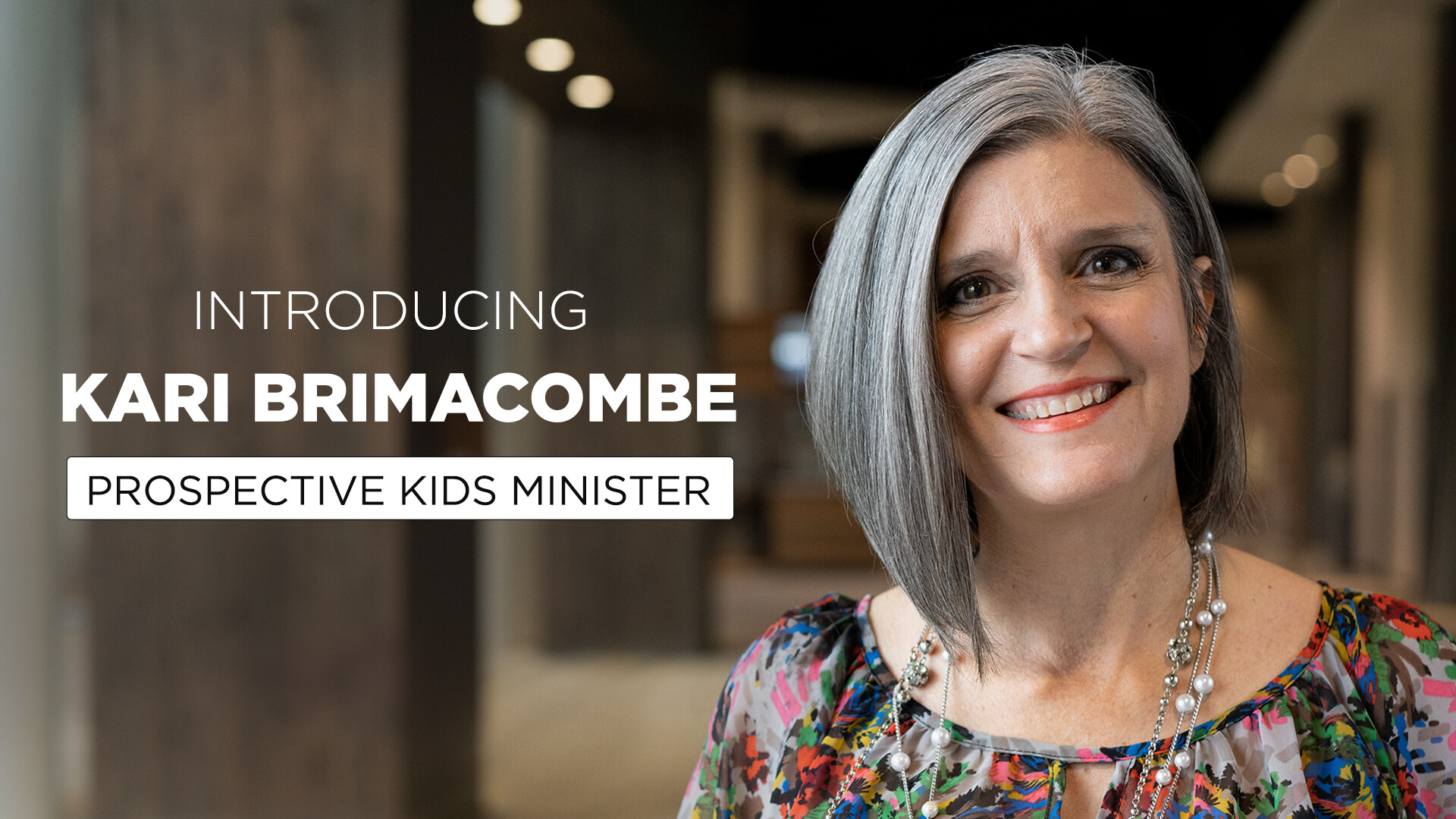 Meet Kari
Dear Church Family,
We're excited to share some news with you about our Kids Ministry. Many of you already know Kari Brimacombe, who has served for several months as our Interim Kids Minister. During that time, she's done an excellent job engaging our kids and parents and preparing us to enter our new facility. After a nationwide search and much prayer, we believe that Kari is the right person to lead our Kids Ministry, and we are asking her to come in view of a call on October 24.
Kari Brimacombe is a highly committed and positively focused leader with an engaging personality and a solid biblical background. She has a strong desire to see kids come to Christ and be discipled through the family in partnership with the church. Most recently, she's been an elementary school teacher for second through sixth grade. Before teaching, she spent more than eight years as Kids Minister at Rush Creek Church, a large multisite church in Arlington. Kari has also partnered with KiD's Beach Club® and has served as a children's ministry consultant.
During these five months of serving with Kari, our staff, Personnel Committee, parents, and Kids Ministry volunteers have come to know and love her and value what she brings. She's an active mom of three boys and understands the challenges of parenting. We'll share more about Kari next week, and we're excited for the days ahead with her on our team!
More about Kari
Kari grew up in Oklahoma. Her parents taught her the importance of following Christ from a young age, building the foundation for her to trust Him when she was 21. Throughout her childhood, church was an integral part of her family.
While attending college, Kari joined Emmanuel Southern Baptist Church, where John Meador served as Pastor. Under his leadership, she committed to serving Christ on a greater level but did not yet see the complete picture of where that would lead her.
A short time later, Kari moved to Houston, began teaching elementary school, and was actively involved serving in her church's Music and Student Ministry. Eventually, she began to help a small church in Kids Ministry, and over time increasingly sensed God's leading to serve full-time in the church. Soon, she was offered a position at Rush Creek Church, a large multisite church in Arlington.
In her tenure at Rush Creek, she saw great success. After several years, she saw the need to align her schedule with her kids, and stepped back into the classroom. She's served as a teacher and church consultant for several years, and recently as our Interim Kids Minister.
We see Kari's engaging personality, strong character, and commitment to reaching kids and parents each week. These are just a few of the reasons why we've asked her to join the team. Many have expressed they already love Kari, and we're looking forward to what God has in store for us through her leadership.
You can meet Kari on Sunday, October 24 on the Euless Campus.


8:15 am – Chapel Lobby before Traditional Service
9:30 am – Kids area check-in
10:30 am – Guest Reception Room before 11 am Worship