Appreciate 2022
Sunday, February 06, 2022, 5:00 PM - 7:00 PM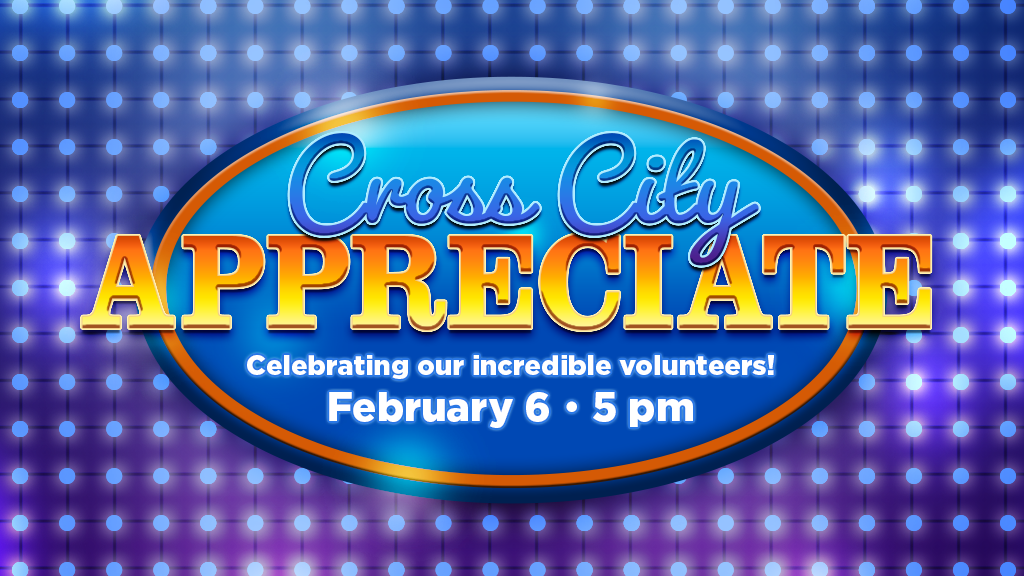 February 6 • 5 pm • Worship Center

Join us for Appreciate!
The people of our church continue to reach new heights of service. We've seen new people join the team, volunteers increase their commitment, and so many others consistently serve week after week. Each person and each role matters, and your church is grateful to you. Together, we say "Thank You!"
To honor and celebrate all who serve, you're invited to the Appreciate event on February 6 at 5 pm. We'll enjoy a finger food dinner, have some game show fun, and recognize our outstanding volunteers. Preschool and Kids Ministry is also provided for birth through grade five with dinner included.
Childcare
Please drop your child(ren) off after 4:45 pm at the Theater. Please pick up by 7:30 pm. Pizza will be served. If your child has a food allergy, please come prepared with an alternate snack. Also, if your child has a medical issue (such as needing an inhaler), please indicate this on the form and bring it with you when you check them in for childcare.
Also, help us prepare for the game show portion by filling out this survey.