Equip Classes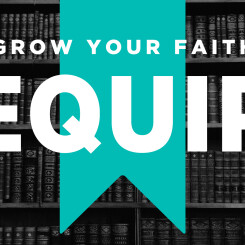 Description
What is Equip?
Equip is all about helping you take the next step. Once Christ changes your life, you begin a different kind of journey. You trade in what you used to pursue, and instead, make it your life goal to know Him. He offers REAL, amazing life! Every step you take closer to Him helps you experience that life in new ways.
So what's your next step?
Take a look at the different opportunities that Equip has to offer and find a class, group, or mentor that will help you move forward. Whether you have been following Jesus for 5 days or 50 years, you can take your next step in Equip.