Back To School Bash
Wednesday, August 10, 2022, 4:00 PM - 8:00 PM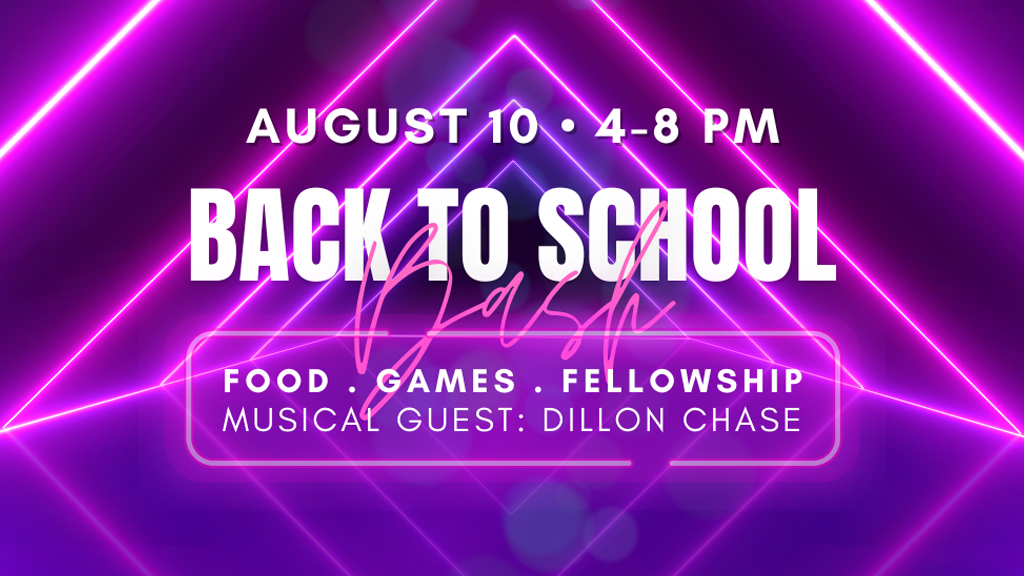 Wednesday, August 10 • 4 - 8 pm • The City
Join us for a special edition of The City to celebrate back to school!
Doors will open at 4pm, we will grill hot dogs and serve Kona Ice snow cones, and play games.
Christian Rapper, Dillon Chase, will join us for our worship time beginning at 6:30pm.
You won't want to miss it!! Be sure to invite your friends because the person that brings the most friends will win a pair of AirPods and Nikes.


To learn more about The CITY click here.