Athi, Kenya Mission Trip
Friday, September 01, 2023 - Sunday, September 10, 2023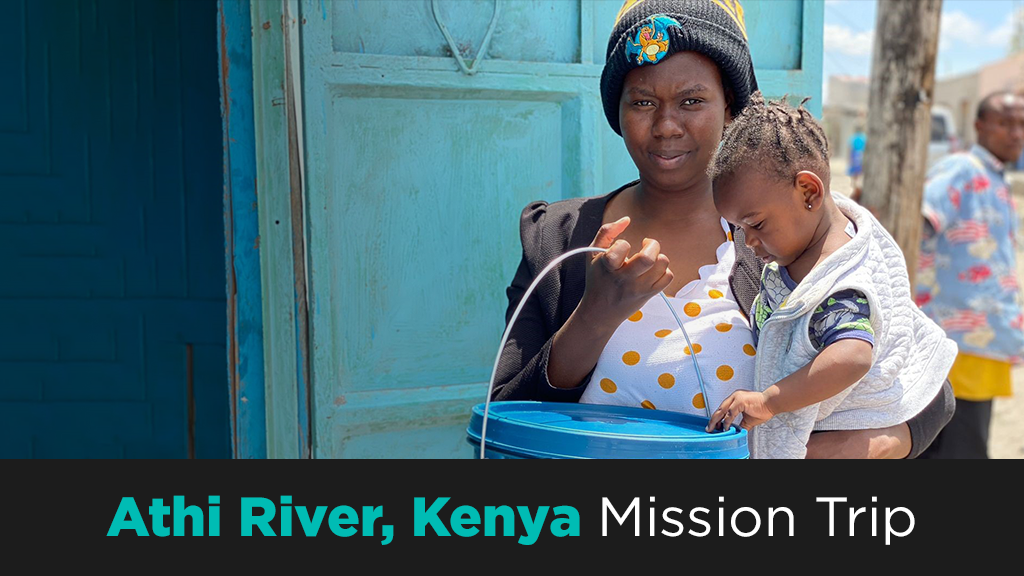 September 1 - 10, 2023 •

Athi, Kenya

• $3,500 - $4,000 (includes airfare)

Athi River is located outside Nairobi, Kenya, and has a population of 81,302 with households living on an average of $50 a month. It is comprised of four slums: Bondeni-Jua Kali, Kanani, Slaughter, and Sophia, that house all of the lower-class occupants of Nairobi.

We will partner with the Bucket Ministry to share the Gospel, distribute lifesaving water filters, and follow up with filter recipients within the Kibera slum and Athi River slums adjacent to Nairobi.

For any questions please send an email to .