DNOW Weekend
Friday, January 13, 2023 - Sunday, January 15, 2023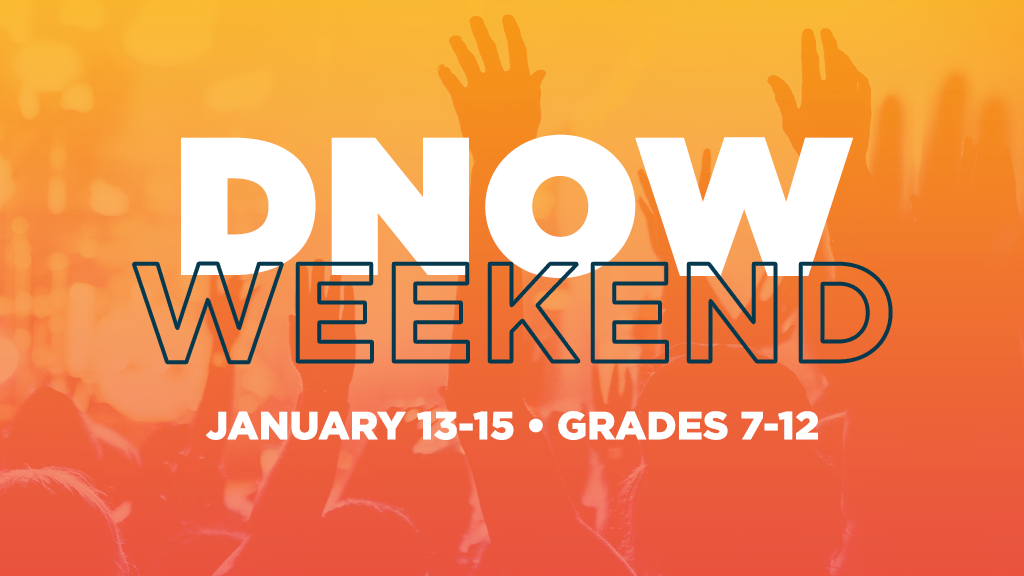 January 13 - 15, 2023 • Cross City Church • Students (Grade 7 - 12)
Disciple Now (DNOW) is a weekend event laser-focused on giving students the tools, relationships, and the vision for living the rest of their lives as Disciples of Christ. We acknowledge that your kids are at the most spiritually vulnerable time in their lives. During DNOW weekend, many students will take hold of their faith in a way that they never had before.
Here is how it works, students are assigned to Host Homes, based on grade and gender. Each Host Home will be assigned a college leader to lead small group sessions throughout the weekend. All the students meet at the church on Friday evening where they will be checked-in, meet their Host Home Family and College Leader, and enjoy an amazing Dillion Chase & Company concert. Afterwards, the students will depart for their Host Homes for the rest of the evening. Saturday morning, students will return to the church for another worship experience hosted by the Jason Waller band followed by breakout sessions led by Paul Worchester (NAMB Next Gen Communicator). These sessions will feature encouragement and training for guys and girls on how to share the gospel in their relative context. One other addition we have is the block party at the end of day then students will return to their Host Homes. Sunday morning, they will be back at church in time for Connection at 9:30 am and can be picked up after Worship around Noon.
DNOW Weekend will be $35 per student and a $10 non-refundable deposit is required to reserve a spot for your Student, with final payment due by January 1. Registration will close on January 4.
Scholarships are available on an as-needed basis and are first come, first served. All scholarship requests must be submitted to the Student Ministry by January 1st. If you need to fill out a scholarship form, you can find it here.
Register Here for DNOW Weekend
Would you like to serve at the DNOW Weekend? Click below for more information.