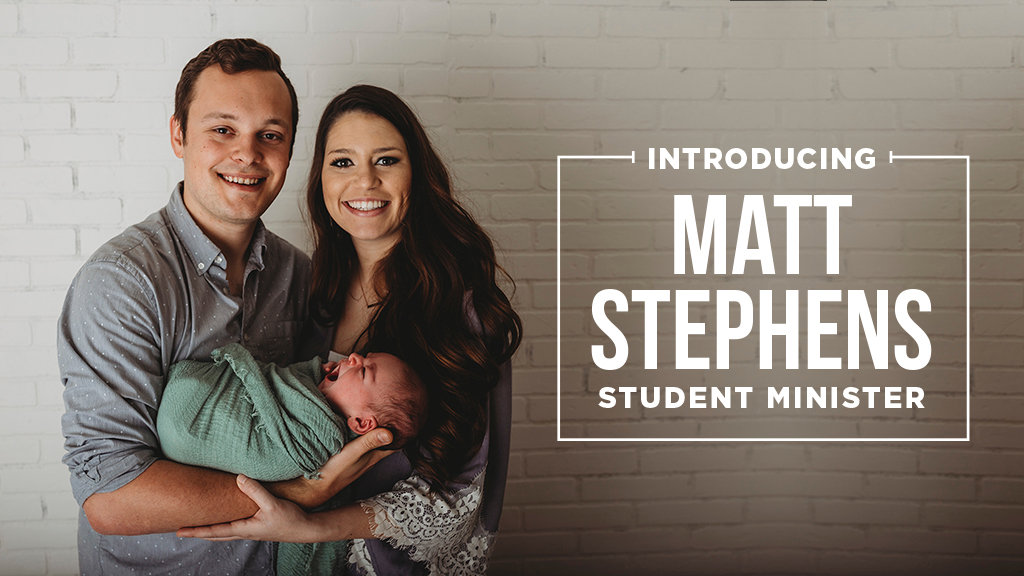 We're excited to introduce Matt Stephens as our Student Minister. He grew up in Oklahoma and graduated from Oklahoma Baptist University with a Pastoral Ministry degree. Matt has served in various student ministry roles for nearly eight years, including internships and Student Pastor positions at traditional Baptist and multi-site churches. His wife, Rachel, is an RN who teaches health science courses to high school students. She attended Colleyville Heritage High School and is excited to help reach students in our area. In April, Matt and Rachel welcomed their first child, Henry.
Matt is a dynamic communicator and an innovative thinker who is passionate about students and parents. We love his contagious energy and heart for developing leaders. Currently, Matt is working in a church near Nashville, but is looking forward to joining the Cross City family!
Matt's first day with us is October 20. Pray for the Stephens family as they make their move to Texas, and get excited about the big things God will do through Matt and Rachel.